Soups can be a nutritious, filling and economical dishes and perhaps, more importantly, they can also be absolutely delicious. For some reason making soup can seem like a bit of a hassle. While some soups may be long and complicated to make. Truth be told most are really quick and easy to make.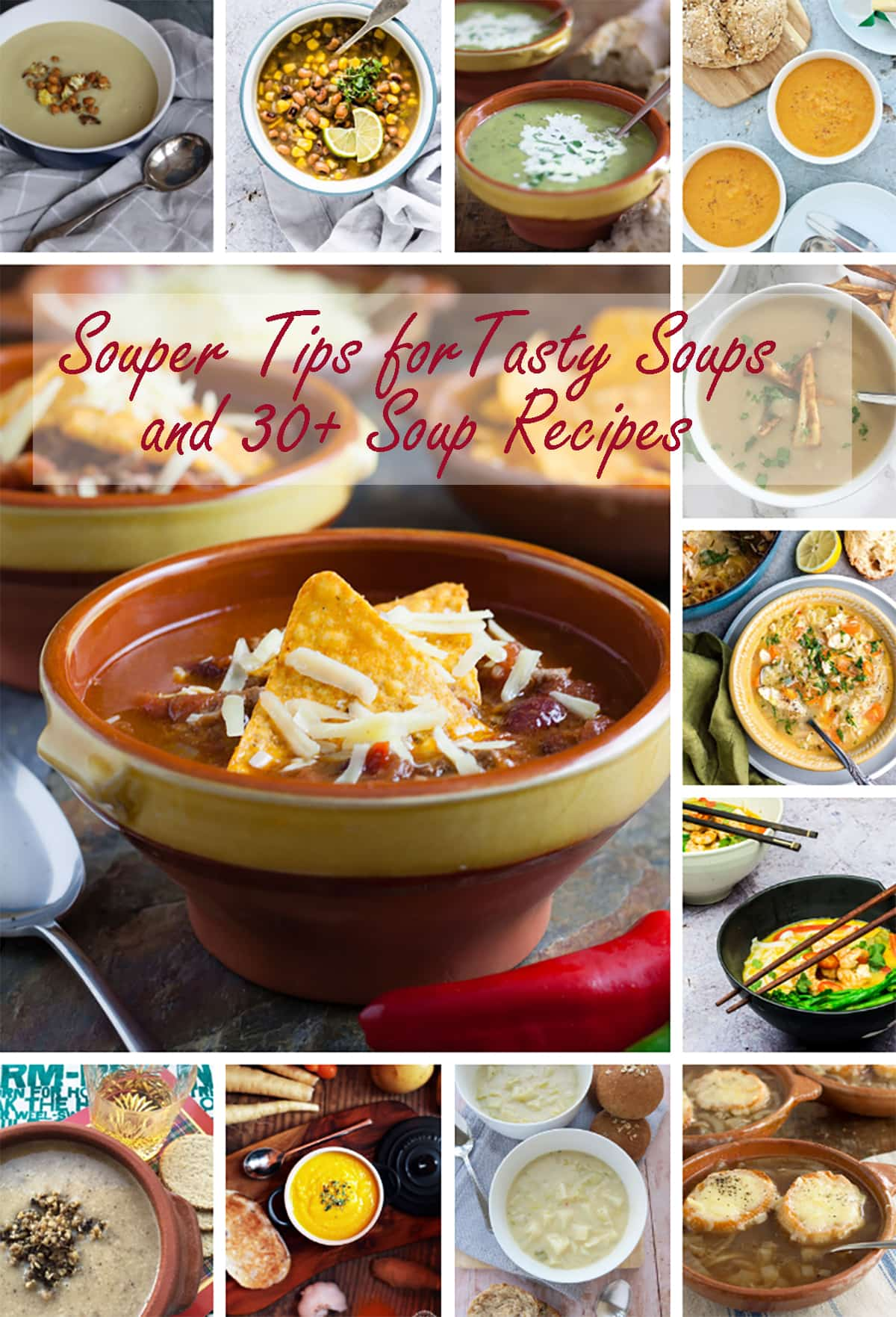 #Ad This post contains affiliate links, meaning I will earn a little commission made through these links at no additional cost to you but helping me to bring you all these recipes for free! Please refer to my Disclosures Page for more details.
Souper Tips
Stock
The main component of most soups. The better the stock the tastier the soup. Using stock cubes are quick and easy but homemade stocks are not difficult and you will certainly notice the difference.
Chicken stock
I find this stock the most versatile, easiest and tastiest stock to make. After your roast dinner, the chicken carcass is stripped of meat pop it straight into the pot to make stock. You can use the carcass and bones from both a raw or cooked bird. Place in a large pan with a few vegetables. I usually chuck in an onion, cut into wedges (skin and all) a chopped carrot or two and perhaps a stick of celery. Add a bay leaf and a few peppercorns. If you have a few sprigs of thyme or rosemary these can be added too. Cover with water and bring to the boil, then simmer gently for 1½ to 2 hours. Strain and cool.
Meat stock
Brown a few chopped vegetables and about 1.5kg (3lb) beef bones in a little oil in a large pan, stirring frequently. Cover with water and add a few herbs. Bring to the boil and simmer for 3 hours. Strain and cool.
Fish stock
Place some fish bones and skin in a pan with a few diced vegetables. Cover with water and bring to the boil. Skim off any skum. Cover and simmer for 5 minutes then strain and return the liquid to the pan. Boil until reduced by half and strain again.
Vegetable stock
Chop a few vegetables, carrots, onions, celery etc., and sauté in a little oil for a few minutes. Add some herbs, cover with water and simmer for 1 hour. Strain and cool. Money Saving Tip: collect up vegetable trimmings and chuck them in a bag in the freezer until you have enough to make a batch of stock.
Stock can be used straight away, stored in the refrigerator for 1 to 2 days or frozen until required.
Pureeing
Many soups require puréeing. You can do this is a food processor or blender/liquidiser.
While a food processor is more versatile if you make a lot of soups it is worth investing in a blender as it produces a smooth soup.
If you do not already have a blender I can highly recommend the Froothie range of blenders. My Froothie Evolve power blender is easily the best blender I have used for making fantastically smooth soups. It will even cook some soups in the blender itself! You can read why on my Froothie blender review. Check out my special reader offer at the bottom of the post.

Perhaps the quickest and easiest way to purée a soup is to use a stick blender. On the plus side you can pick these up reasonably cheaply and they also have the added bonus of reducing the amount of washing up as you can purée the soup in the pan in which it has been cooked. On the downside, you do not get such a smooth puree as you will with a full blender and the texture can be a bit inconsistent.

Garnishes
Can make even the simplest of soups look more tasty and appetising. Without a garnish, they can look rather ...well boring! Just compare these two soups, the first ungarnished the second has a little feta cheese and some toasted seeds sprinkled on top along with a drizzle of oil. I know which one I want to tuck into first. (Recipe coming soon)
Garnishes to Try
extra vegetables diced or cut into matchsticks that have been blanched or sauteed until just soft on top.
a swirl or cream or yogurt .
toasted nuts or seeds
grated or crumbled cheese
a few tortillas
fresh herbs
black pepper
a drizzle of olive oil
croutons
a sprinkling of spice
To make croutons, cut a slice of slightly stale bread into small cubes. Heat some oil in a frying pan then when hot, toss in the breadcrumbs and fry turning frequently until crisp and golden. Drain on kitchen paper.
Freezing Soup
Soup is ideal for cooking in batches and freezing. Freeze soups in usable quantities leaving about 2cm (1in) headspace as they will expand on freezing. Store for 3-6 months depending on the ingredients. Fish and meat soups have a shorter life than vegetable soups. If adding cream this is best done on reheating. Defrost soups in a pan over a low heat or in the microwave on 100% (high) breaking up with a spoon as it begins to thaw. Always reheat until piping hot.
Souper Soups
I've linked up all the soups I've made for Recipes Made Easy so far below, as well as some of the delicious soups from my food blogger friends, so you can easily find lots of delicious soup recipes to try.
Pureed Vegetable Soups

Carrot and Coriander Soup by Recipes Made Easy
Roasted Squash and Red Pepper Soup by recipes Made Easy
Leek Spinach and Cannellini Bean Soup by Recipes Made Easy
Roast Parsnip soup with Parsnip Crisps by Recipes Made Easy
Roasted Cauliflower Soup by recipes Made Easy
Pea and Watercress Soup by Recipes Made Easy
Jerusalem Artichoke Soup by Lost in Food
Slow Roasted Red Pepper and Tomato Soup by Basement Bakehouse
Mushroom Soup with Brown Rice by Sage and Simple
Spiced Chick Pea and Cauliflower Soup by Curlys Cooking
Creamy Tomato Soup by Cooking with my Kids
Sweet Potato and Red Lentil Soup by Easy Peasy Foodie
Curried Root Vegetable Soup by Fab Food for All
Leek and Potato Soup by Recipes Made Easy
Pumpkin Soup by Recipes Made Easy
Chunky Vegetable Soups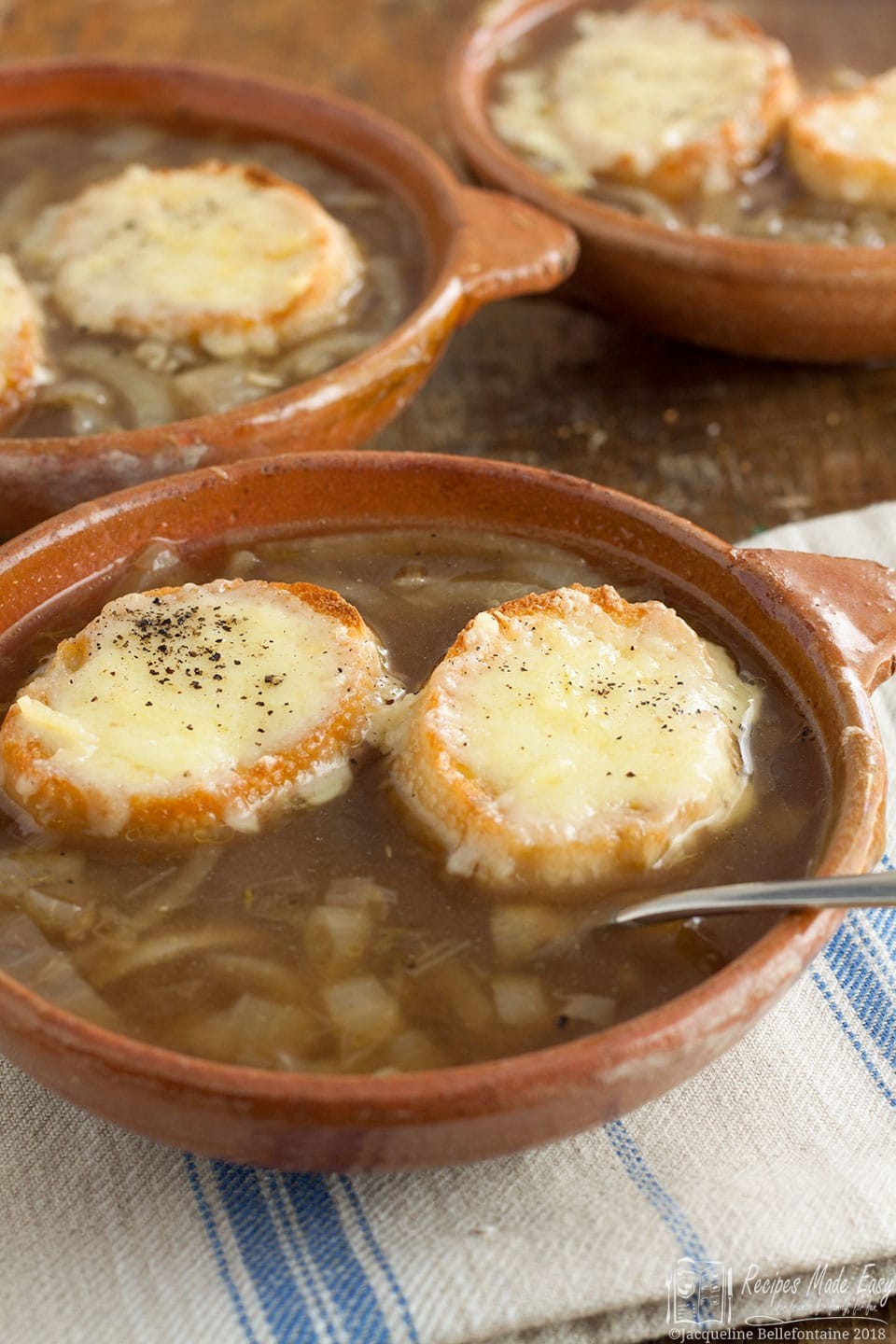 French Onion Soup by Recipes Made Easy
Chunky Tomato and Bean soup by Recipes Made Easy
Spicy Slow Cooker Bean Soup by Recipes from a Pantry
Cheesy Leek and Potato Soup by The baking Explorer
Meaty Soups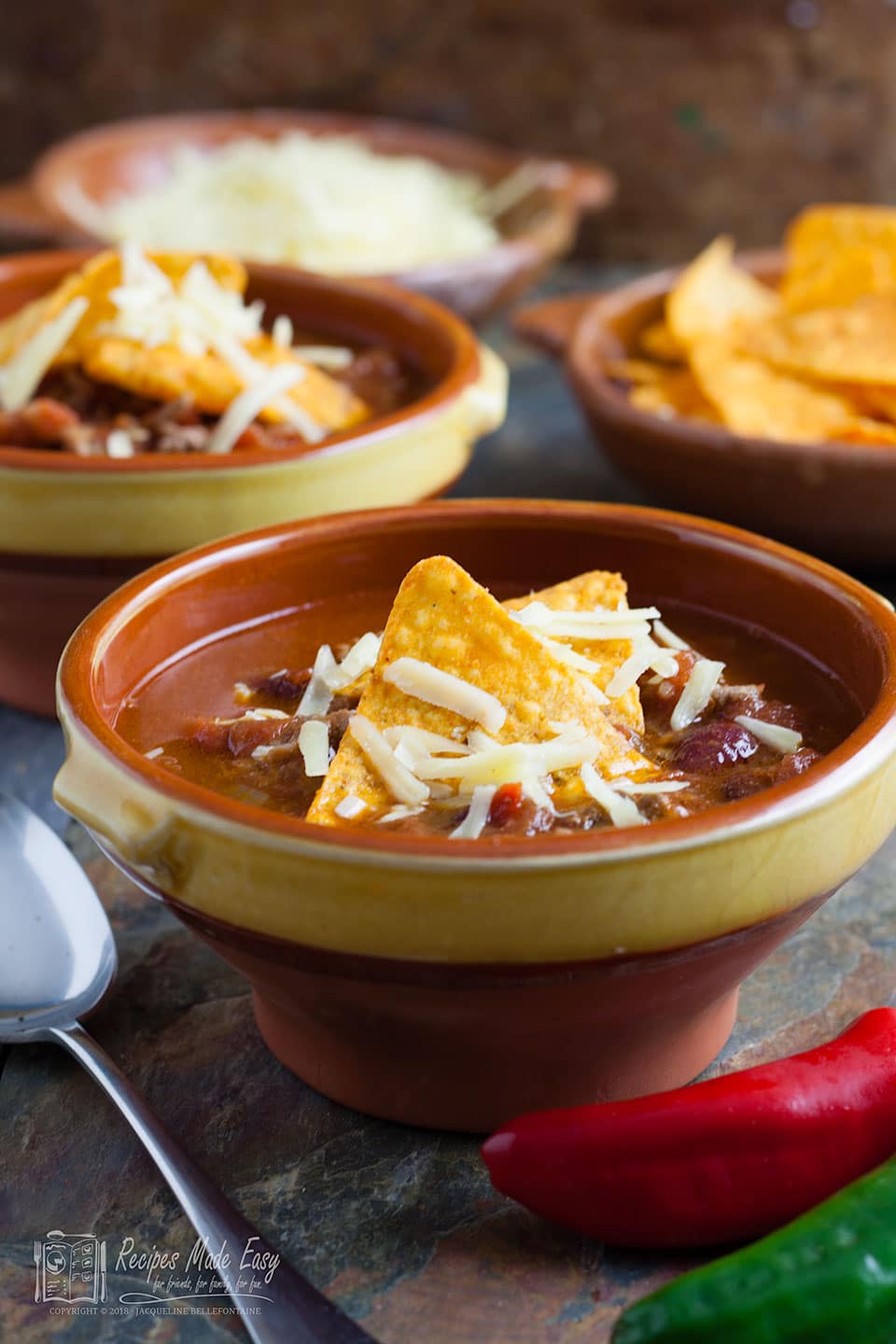 Spicy Mexican Soup by Recipes Made Easy
A simple Turkey Soup by Recipes Made Easy
Bolivian Peanut Soup by Chippa by the Dozen
Simple Chicken Noodle Soup by Lost in Food
Winter Warming Chicken Noddle Soup by kidgredients
Instant Pot Chicken Tortilla Soup by Recipes from a Pantry
Haggis Neeps and Tatties Soup by Foodie Quine
How to Make Scotch Broth like a Scot by Farmers Girl Kitchen
Restorative Greek Lemon Chicken and Rice Soup by Super Golden Bakes
Fish Soups

Cullen Skink by Recipes Made Easy
Healthy Malaysian Laksa Soup by Basement Bakehouse
Skinny Haddock, Bacon and Mushroom Chowder by Fab Food for All
Do you make soups? Which are your favourites? Do you have any soup request? Drop me a comment below I love to hear from you.
BUY FROOTHIE EVOLVE HIGH SPEED BLENDER – READERS' OFFER
If you buy this fantastic blender following my *Froothie UK affiliate link, you will get extra 2 years warranty worth £45 (taking it up from very generous 5 to extremely generous 7 years)! and an indicator of just how solid and reliable this blender is.