Well 2017 has whizzed by and we will soon be welcoming in 2018. Over the year I have really enjoyed sharing recipes with you on Recipes Made Easy, over 100 in fact and I thought it would be fun to look back over the year to remind myself of the recipes I have posted and pick out some of my favourites. So here is my 12 favourite recipes from the past year one for each month.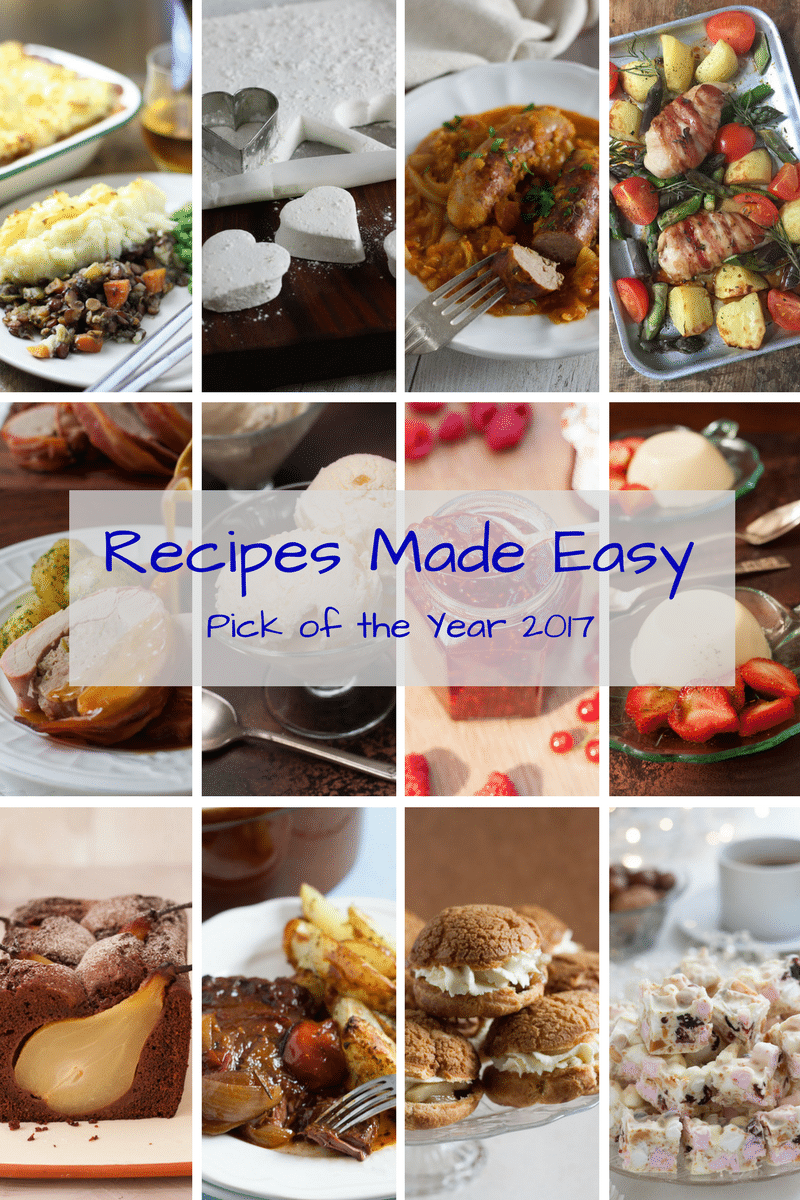 Recipes Made Easy Pick of the year 2017
Vegetable and Lentil Bake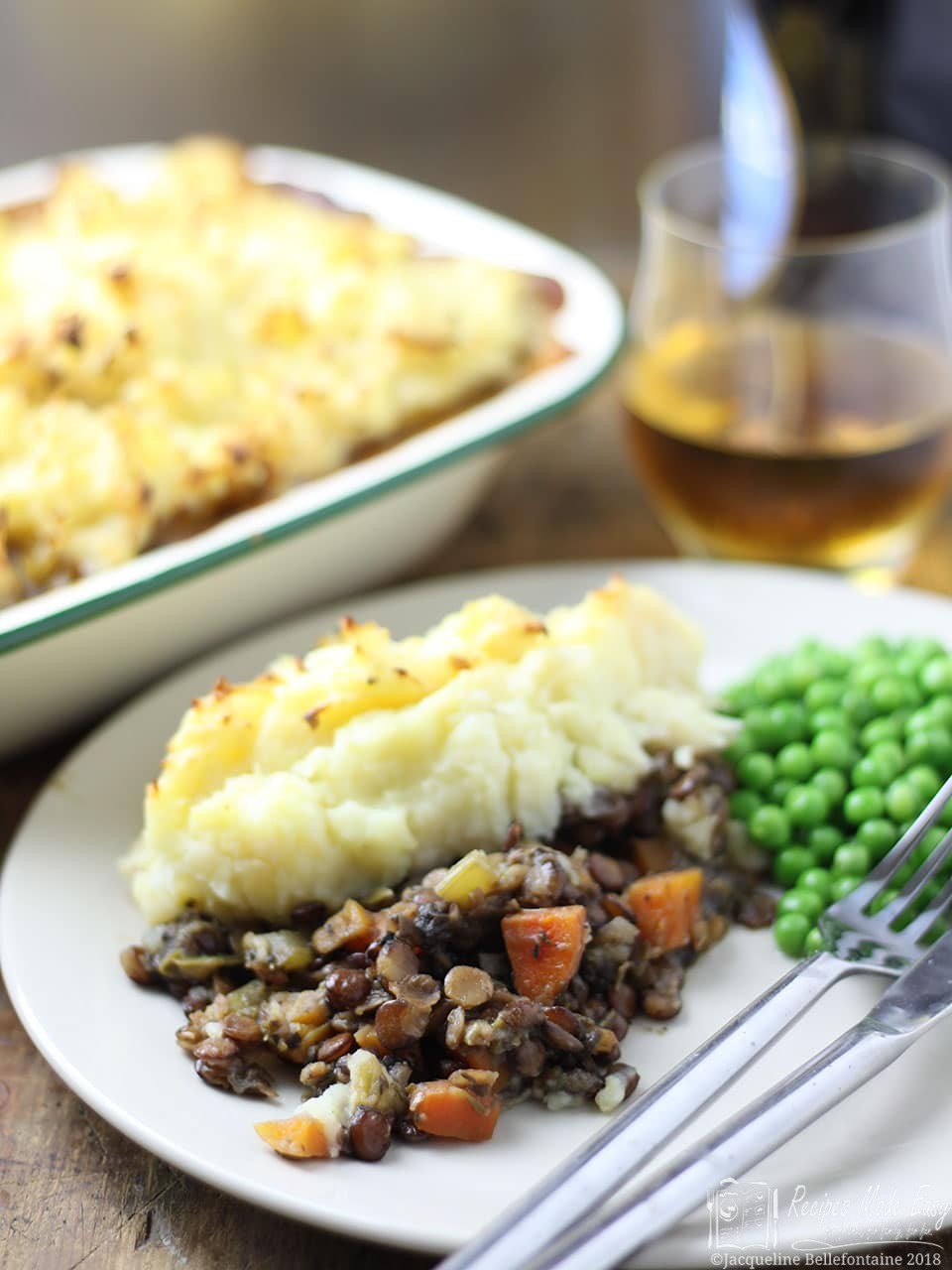 Last year my new years resolution was to eat more vegetarian meals aiming for more than one a week - I'm not sure I managed to keep that one, especially when my meat loving son returned from university after an enforced 3 months veggie life style due to lack of funds. I did manage to post some good vegetarian recipes over the year though starting with this Vegetable and Lentil Bake in January. It has proved very popular and I am not surprised, it's so tasty you don't miss the meat in this vegetarian version of a shepherds pie.
Gin and Tonic Marshmallows

In February I posted a recipe for Gin and Tonic Marshmallows in time for valentines day. The recipe was spotted and linked from some other well know sites including I love Gin.com, Good House Keeping and Delicious, making it one of my most popular recipes ever! beaten only by Coffee Truffles
Sausage and Red Lentil Casserole

With the weather in the UK still pretty chilly in March my Sausage and Red Lentil Casserole is just the sort of dish that was needed to warm you up. Easy to make, cheap, tasty comfort food which is popular with all the family. What's not to like.
Chicken and Asparagus Tray Bake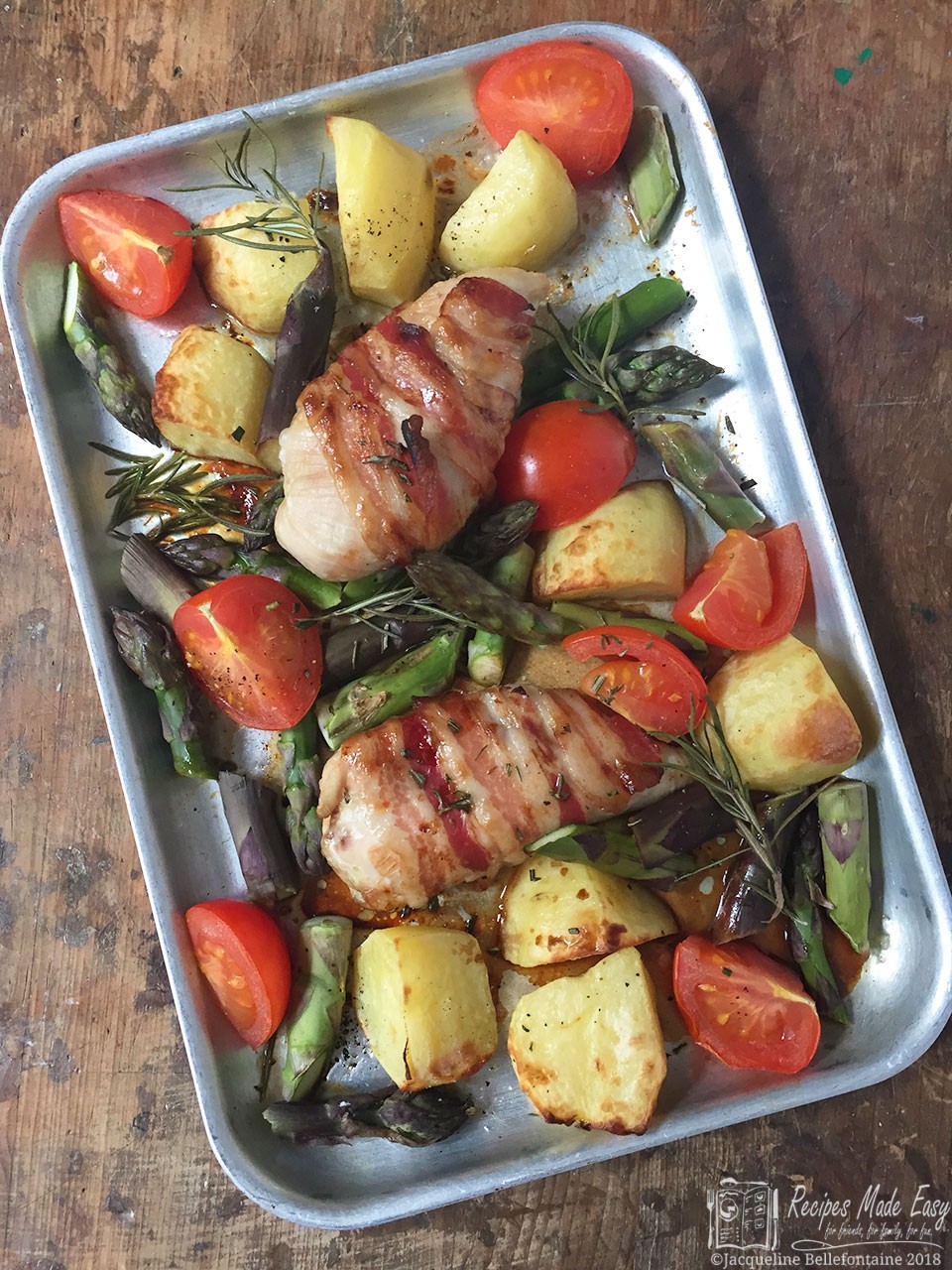 I mainly write this blog in real time which means some post are written, tested, photographed and posted in a matter a days. And while sometimes it would be great to get ahead (and less stressful at times) the plus side of this means that I can post truly seasonal recipes. The British asparagus season traditionally starts on St.Georges day the 23rd April (although was a little earlier this year) and lasts about 8 weeks, so at the end of April I wrote the first of several asparagus recipes including this Chicken and Asparagus Tray Bake, a Foil roasted salmon and Asparagus dish and a simple Asparagus and Ricotta Tart
Stuffed Pork Tenderloin Roll

In May I published this Stuffed Pork Tenderloin Roll recipe. Stuffed with sausagemeat and wrapped in bacon, it is both surprisingly easy and cheap to make and is perfect for a family meal or easy entertaining.
Stem Ginger Ice Cream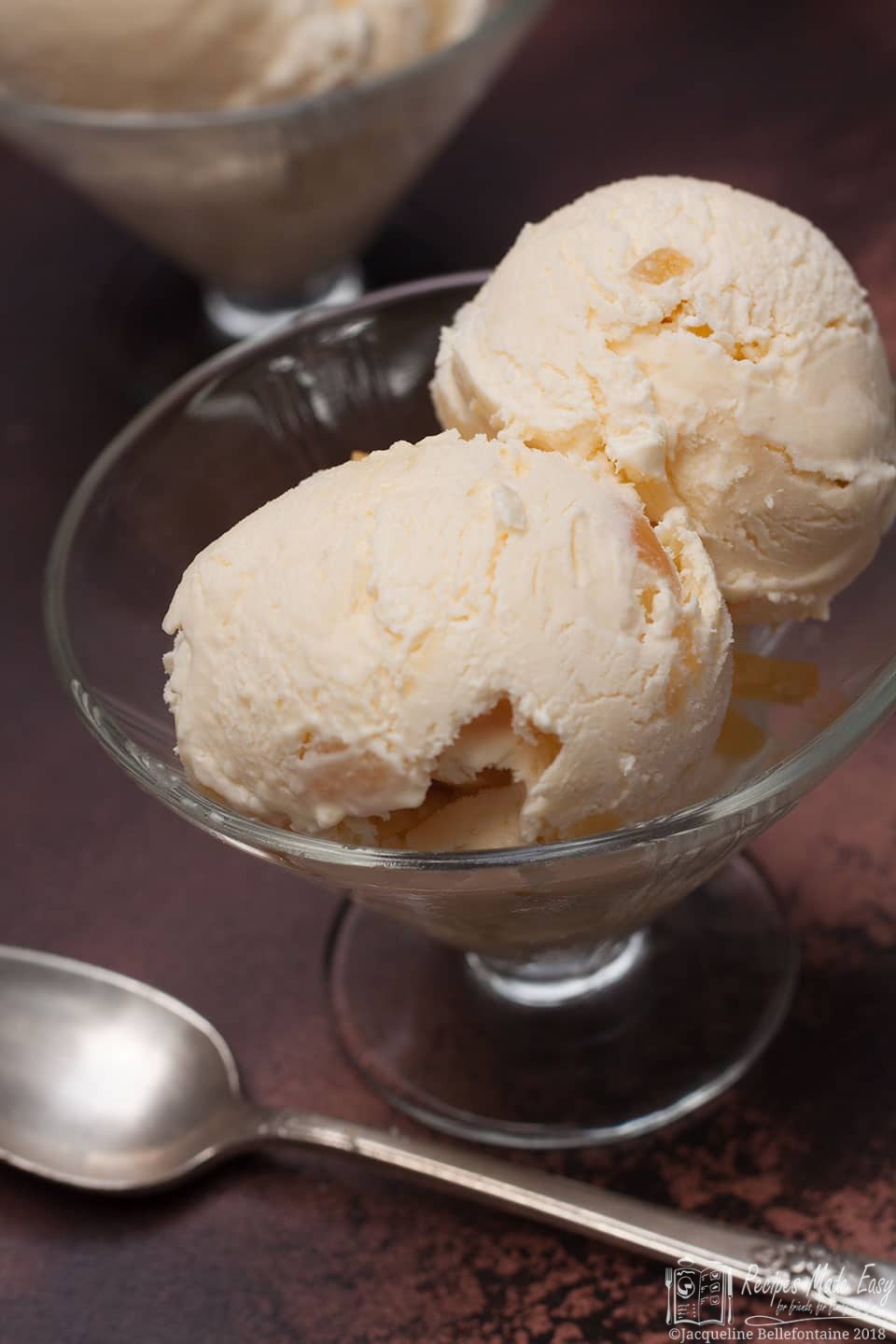 My favourite recipe published in June has to be my Stem Ginger Ice Cream. Try it and you will now why! There's no need to churn which means it is simple to make. Delicious on its own, it also tastes fabulous with apple crumble or pie, among other things.
Raspberry and Redcurrant Jam

In July my mini allotment where I grow predominately soft fruits was in full swing so I was busy writing and making recipes using the fruit. I really got into jam making. Blackcurrant jam has always been my favourite but this Raspberry and Red Currant Jam comes a close second. The red currants really enhance the flavour of the raspberries and it set well. I also found myself making blackcurrant cordial for the first time.
Basil Panna Cotta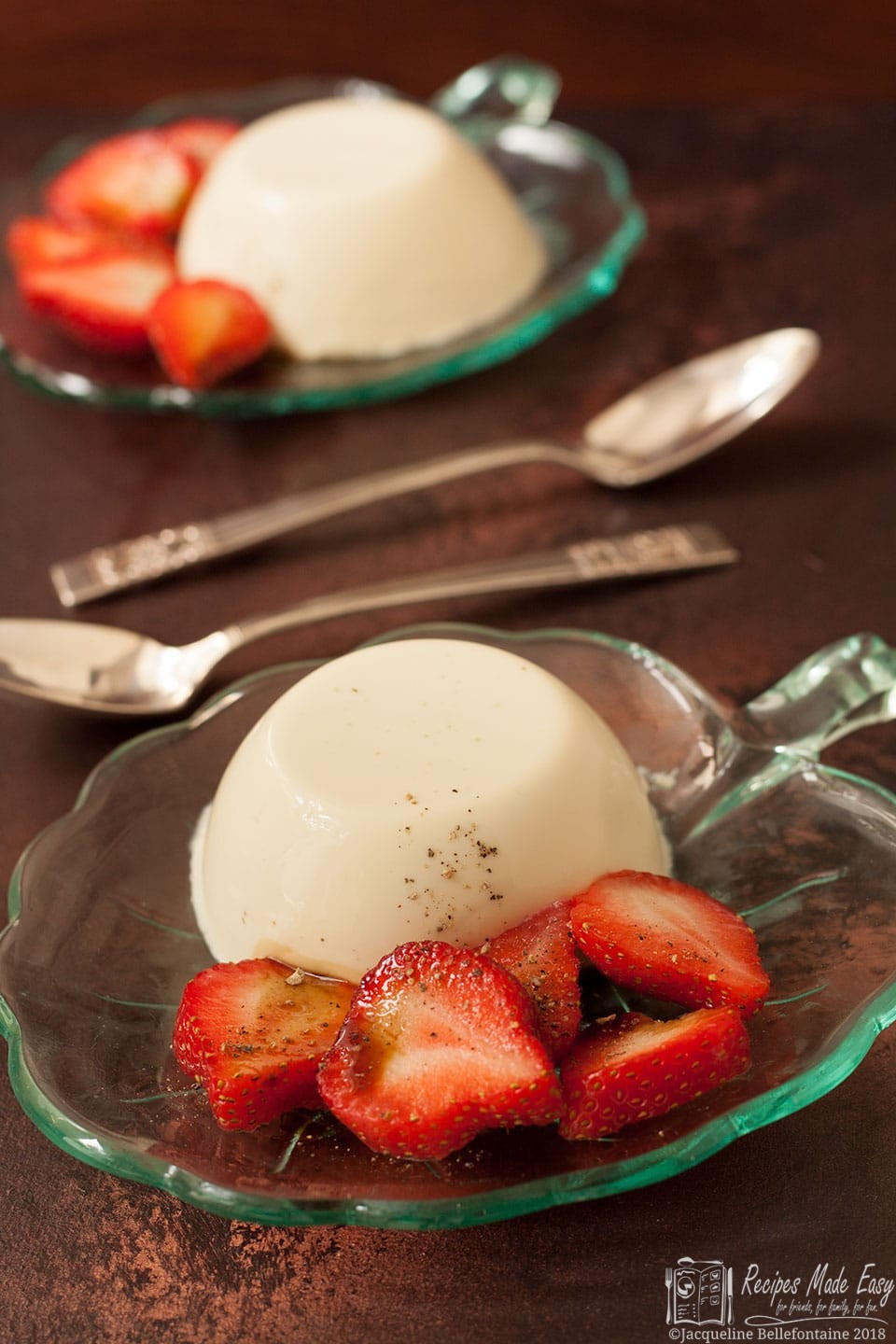 I love playing with flavours and this Basil Panna Cotta was inspired by a dessert that I had in a pub. Although a herb more often used in savoury dishes it can work well in sweet dishes too especially those made with cream. I served them with strawberries marinated with some balsamic vinegar. I wish I could say that I grew the strawberries too but I had a very disappointing crop this year.
Sunken Pear and ChocolateCake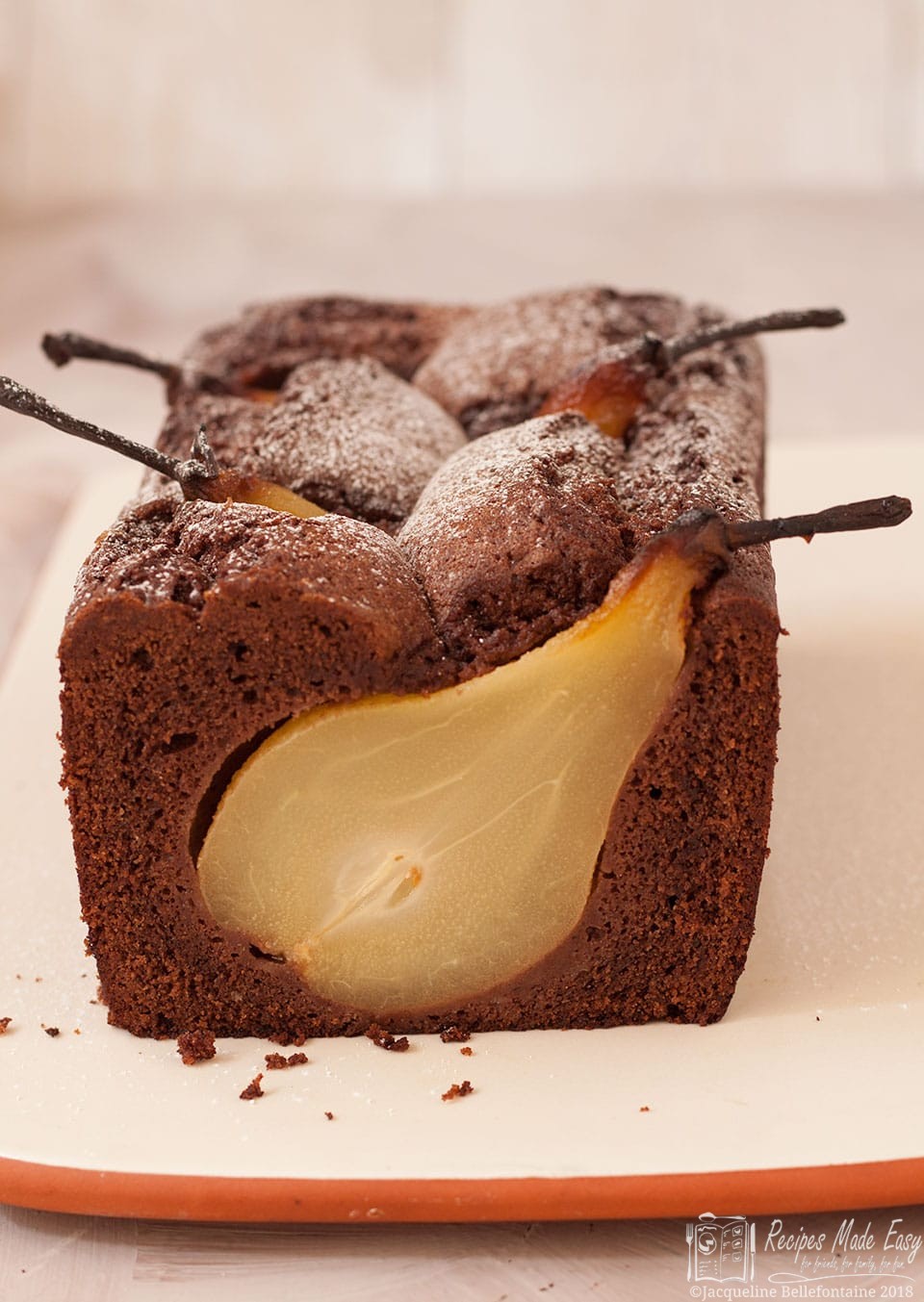 My father was a baker and his love of baking really rubbed off on me too. Any excuse and I will bake, so the start of The Great British Bake Off at the beginning of September was no exception and saw me writing a Bake Off inspired post each week throughout the series. I made this Sunken Pear and Chocolate Cake after the contestants were challenged to make a cake with fruit. It's really easy to make but looks rather impressive.
Beef Stiffado

We cannot live on cake alone so on chilly winter nights its hard to beat a good casserole. Beef Stifado is a Greek casserole that I have eaten on holiday and loved, so despite being ideal for colder days it can still evoke memories of summer. I have since learnt it was traditionally made with rabbit but is now more frequently made with beef as rabbit can be difficult to get hold of now.
Craquelin Choux Buns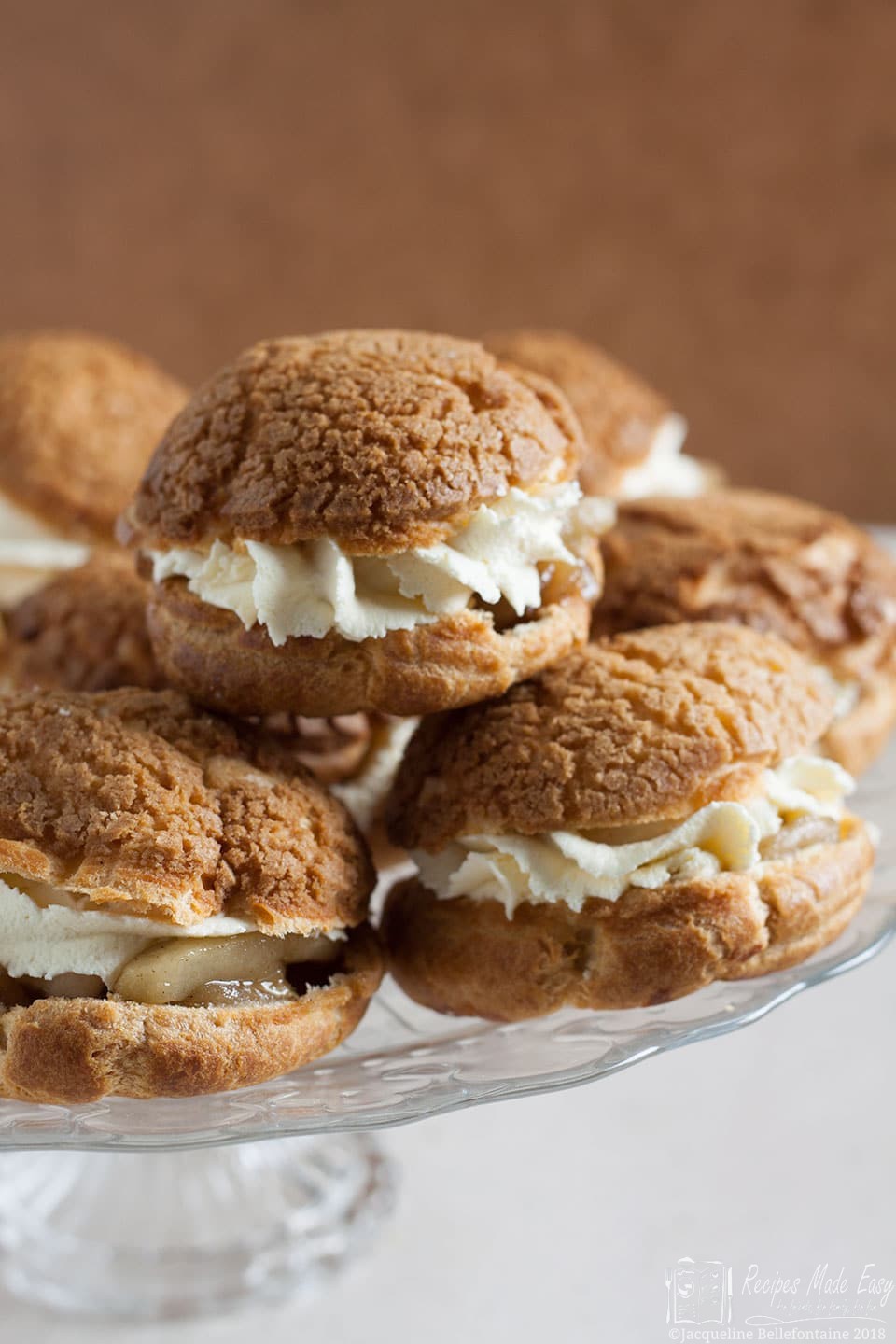 These Craquelin Choux Buns with brandied apples and cream, were another bake inspired by The Great British Bake Off posted in November towards the end of the series. I made these because although I have made many many choux pastry bakes before I had never come across this craquelin top made by baking a biscuit mixture on top which cracks as the choux pastry bakes. I found it really effective and others must think so to as it is one of my most liked images on Instagram.
White Christmas Rocky Road

I love writing Christmas recipes. Its an excuse for some fancy baking as well as a chance to share some of my experiences of cooking at Christmas over the years and hopefully passing on some helpful tips and tricks. It was hard picking a favourite recipe but in the end I have opted for Nicola's White Christmas Rocky Road recipe. Nicola is an old friend, we studied Home Economics together many years ago. She now lives in Sydney, Australia, so I don't get to see her much. This years visit was a little last minute and unexpected, so we had such fun making this. My boys enjoyed tucking into it when they got home so it was a win win.
I hope you like my pick of the year and look forward to sharing more recipes with you next year. If you have made any of the recipes or any other recipes from Recipes Made Easy, I would love to hear how you got on. What are your favourites? Do let me know in the comments below.
Wishing you a Happy New Year – Jacqui x
Im linking this recipe to #CookBlogShare Hosted this week by Kirsty on Hi-jackedby Twins