When I saw the portobello mushrooms in my organic veg box on Monday I immediately knew what I wanted to do with them. Stuff them! And so I did. I stuffed the Portobello mushrooms with chorizo and cheese. The end result - a delicious, easy, light dish that made a perfect lunch for a chilly day. Now all I need to do is decide what to do with that lovely squash and cabbage.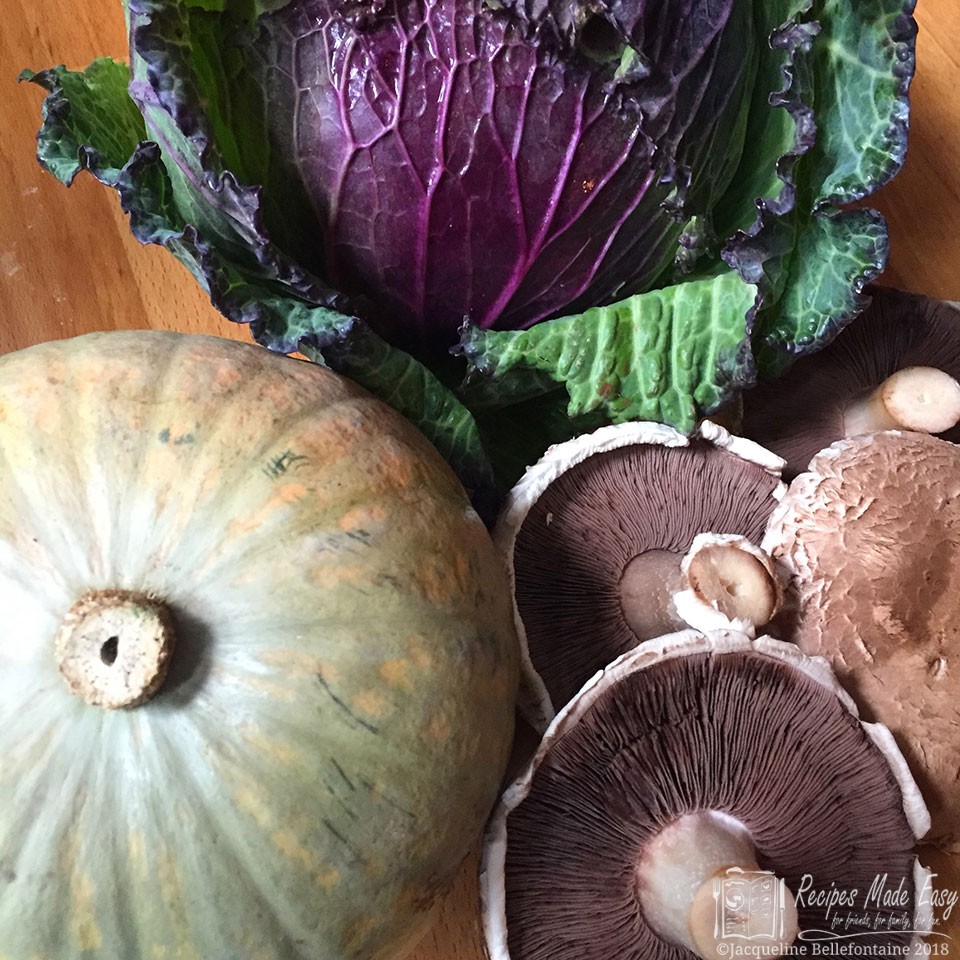 Portobello mushrooms
Jump to Recipe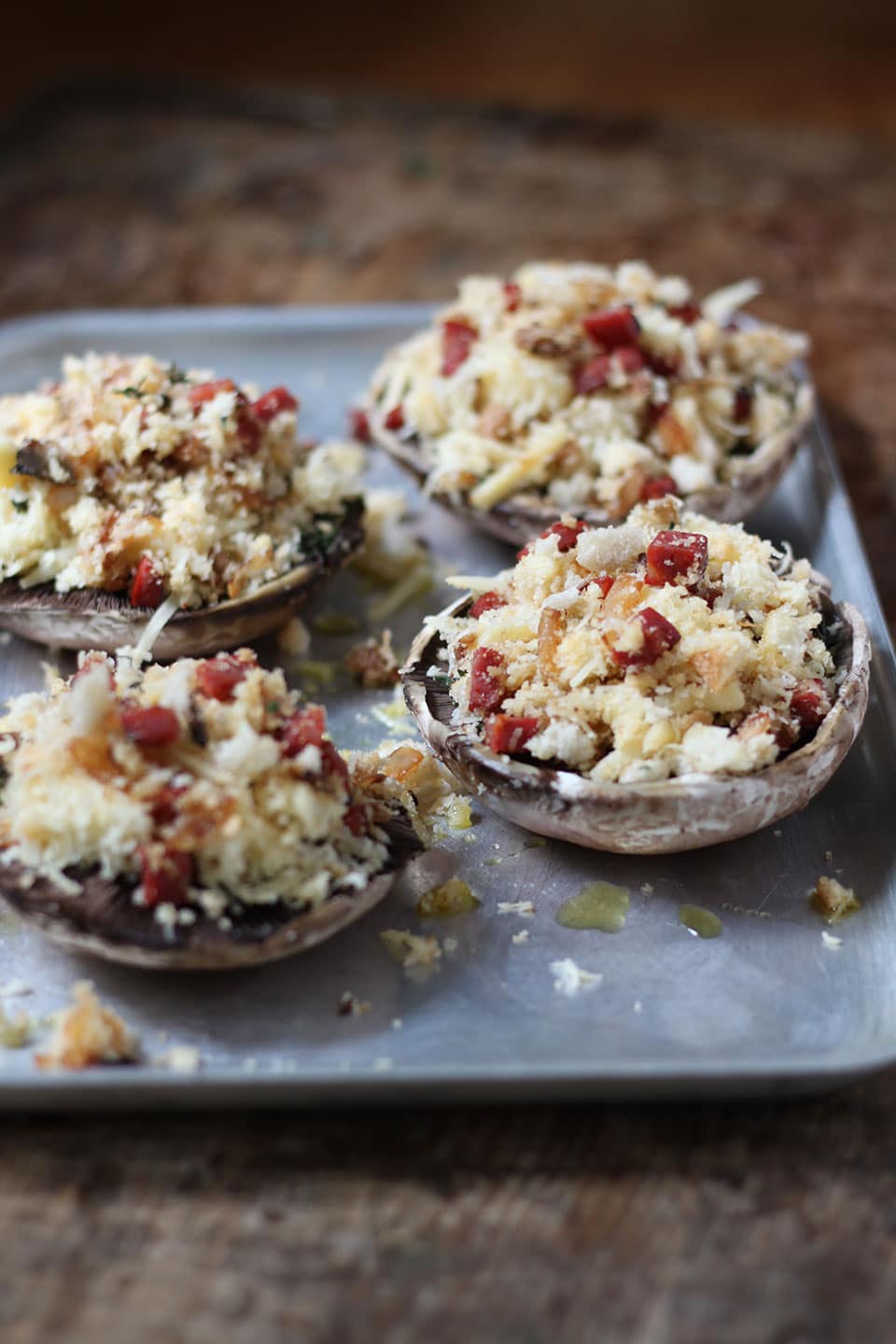 They are in fact just regular large brown mushrooms that become portobello mushrooms after they reach a certain size, usually 8-10cm wide. Portobello mushrooms have a robust meaty texture so are ideal for stuffing. They are also good grilled or barbecued. Just dot with a little butter and some crushed garlic. Alternatively, you can slice them and fry them in butter or a good quality olive oil. Sprinkle with a little balsamic vinegar and some fresh thyme leaves just before serving.
Portobello mushrooms with chorizo and cheese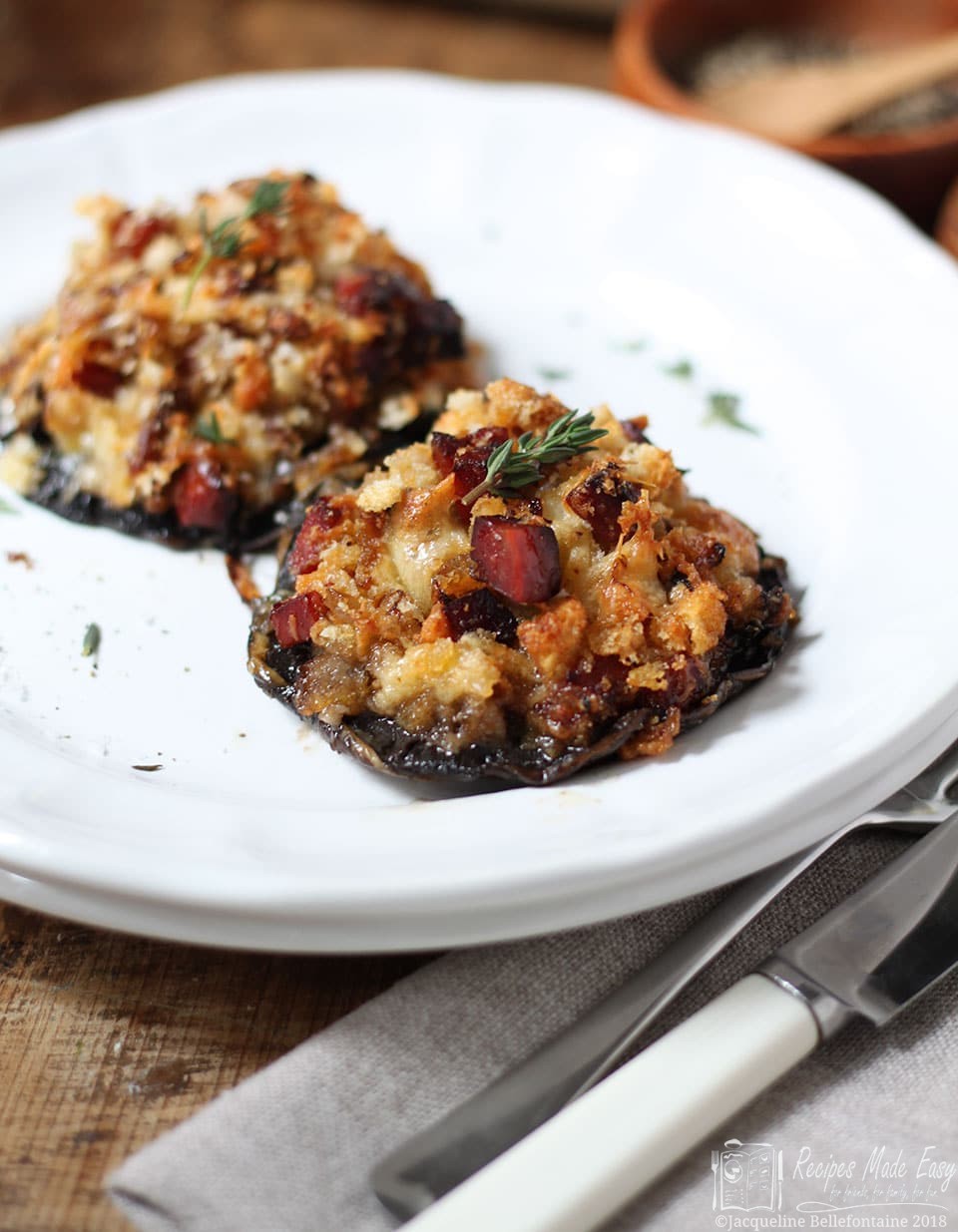 Wanting to use them quickly while they were at their best, I checked the refrigerator to see what I had to hand. As is quite usual for me, I found some chorizo in the fridge and some cheese, so there I had the makings of a perfect light meal. Mixed with some onion, breadcrumbs and a little fresh thyme the stuffing is complete. It was a cold, chilly day when I made them so I served a couple together for a light lunch for two. Equally, they would make a great starter for four people. Best of all, they took under 30 minutes to make and cook. Perhaps not the prettiest dish I have photographed, but certainly a very tasty one.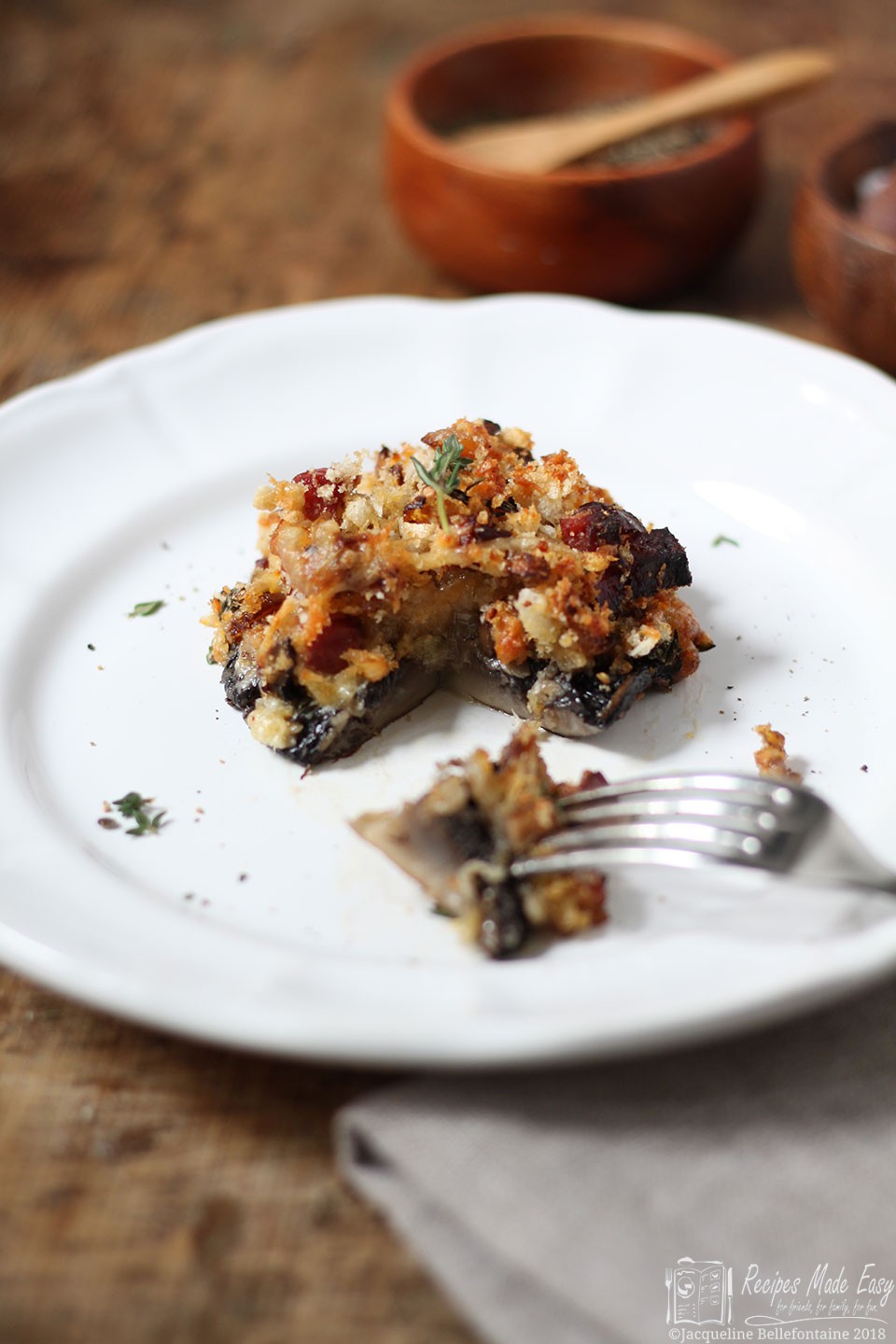 Print Recipe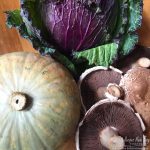 Portobello mushrooms with chorizo and cheese
Print Recipe
Pin Recipe
Save Recipe
Saved!
A tasty simple dish that can be on the table in less than 30 minutes. Serves two as a light meal or four as a starter.
Ingredients
4

portobello mushrooms

a little cold pressed rapeseed oil or extra virgin olive oil

1

shallot

finely chopped

60

g

chorizo

cut into small dice

30

g

fresh white or wholemeal breadcrumbs

75

g

cheddar cheese

finely grated

few sprigs fresh thyme

ground black pepper
Instructions
Preheat the oven to 200℃ /180℃ fan/ gas mark 6. Carefully remove the stems from the mushroom and place the mushroom caps on a baking tray. Drizzle with a little oil. Chop the stems.

Heat the onion and chorizo together in a small frying pan, gently until the fat begins to run from the chorizo. Add the chopped mushrooms and cook for about 5 minutes until the onion and mushroom are softened. Remove from the heat.

Mix the cheese and breadcrumbs together. Remove the leaves from the thyme sprigs and add to the crumbs, then add the chorizo mixture. Toss to combine.

Divide equally between the mushrooms and pile on top. Bake for 15 minutes until mushrooms are tender. Serve with sprinkled with black pepper and a little more thyme to garnish.