Spending a little time making a dressing can really help to bring salads alive. One of my favourite salad dressing is the classic Caesar Salad Dressing. Easy to make and full of flavour.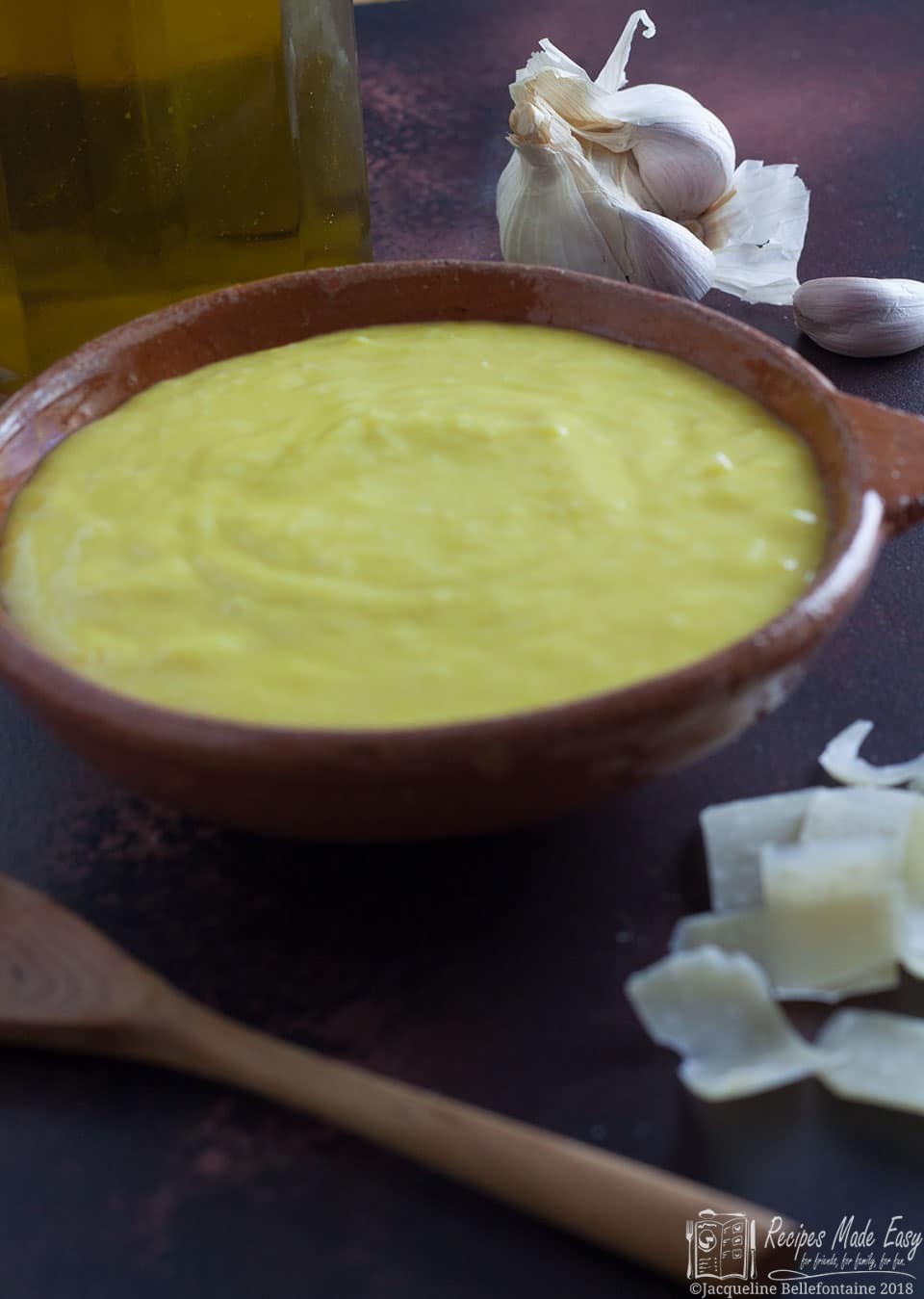 How to Make Caesar Salad Dressing
1.
Place the egg, mustard, garlic, Worcestershire sauce and lemon juice in a bowl. Season with salt and pepper.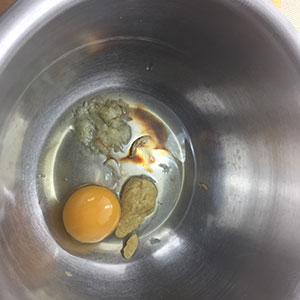 2
Using an electric hand held whisk, beat until well combined frothy.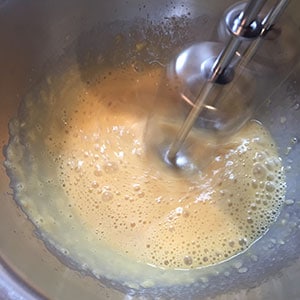 3
Gradually whisk in the oil in a slow thin steady stream, all the while whisking on high speed. As the oil is added the dressing will slowly thicken.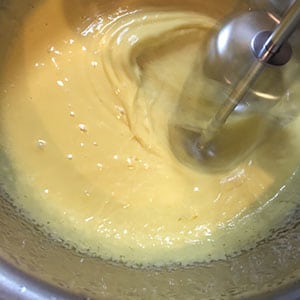 4
Finally fold in the finely grated parmesan cheese and adjust seasoning to taste.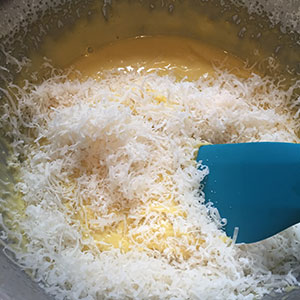 Transfer to a serving bowl or storage container and refrigerate until required. The sauce will keep for up to 5 days.

Hints Tips and Variations
Oil
I like to use cold pressed extra virgin rapeseed oil. It has a lighter flavour than olive oil and is grown and produced in the UK so reduces food miles. It also is a flavoursome oil which varies from producer to producer and gives the dressing a rich yellow colour. You can also use olive oil, sunflower or a mixture of the the two. I buy my olive oil from small producers and go for the stronger flavours, so keep that for simple vinaigrette dressings. But whatever oil you prefer to use, a good quality oil is essential as it is such as major ingredient to the dressing.
Vinegar or Lemon Juice
Most classic caesar salad dressings are made from lemon juice. Alternatively you can use white wine or even a light cider vinegar.
Anchovies
Many recipes add chopped anchovies to the salad dressing. According to Wikipedia the original Caesar salad did not contain them. However the dressing included Worcestershire sauce which is made with anchovies and this gives just a subtle hint of anchovy to the dressing. As they are an ingredient that seems to fall into the love it or hate it camps, I prefer not to add them to the dressing. If serving to a vegetarian I would also omit the Worcestershire sauce too.
Raw Eggs
Because this salad dressing is made with raw eggs there is a small chance that they contain bacteria that can cause food poisoning, especially in anyone who is in an "at risk" category, including babies and toddlers; elderly people; pregnant women, and people who are already unwell. To minimise risk, avoid serving to those in these risk groups and make sure you only use very fresh eggs. For more advise on eggs see here Store in the refrigerate and use within 5 days, ideally 1-2 days.

Caesar Salad Dressing
Print Recipe
Pin Recipe
Save Recipe
Saved!
Use on a classic caesar salad or to enliven other salads, this is an easy to make dressing packed with flavour.
Ingredients
1

egg

1

teaspoon

Dijon mustard

2

teaspoon

lemon juice or white wine vinegar

dash

Worcestershire Sauce

1

small clove garlic

crushed

200

ml

cold pressed rapeseed oil

30

g

Parmesan cheese

grated
Instructions
Using electric whisk, whisk the egg mustard, lemon juice and garlic together until pale.

Gradually whisk in the oil in a slow steady stream until well incorporated and thick and creamy dressing is produced. Add a little water if it becomes too thick.

Stir in the parmesan and store in the fridge until required
Nutrition
Serving:
25
g
|
Calories:
195
kcal
|
Protein:
1
g
|
Fat:
21
g
|
Saturated Fat:
2
g
|
Cholesterol:
18
mg
|
Sodium:
60
mg
|
Potassium:
6
mg
|
Vitamin A:
45
IU
|
Vitamin C:
0.5
mg
|
Calcium:
38
mg
|
Iron:
0.1
mg
More How to... Made Easy