These sugar paste roses are really easy to make using an inexpensive cutter available online. They are very pretty and you can use them to decorate all kinds of cakes.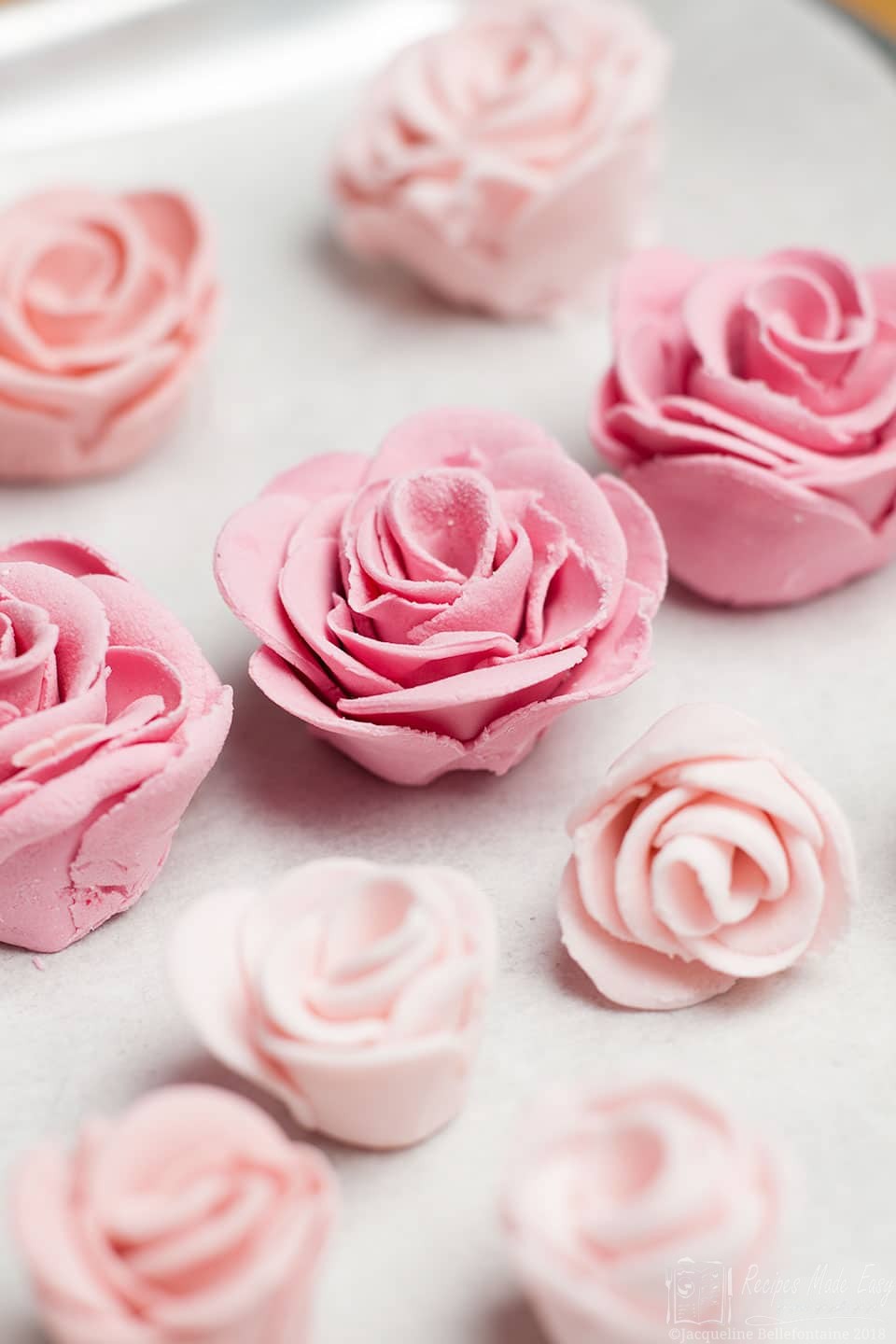 Making Easy Sugar Paste Roses
If you thought you need to have a lot of skill to make sugar paste roses to decorate a cake, think again. All the items needed to make these rose are inexpensive and readily available on the internet. I have seen people who have never made cake decorations before use these easy rose cutters and have been really impressed with the result.
Although you can use regular sugar fondant to make the roses, it is a little soft and takes longer to dry. You will get a finer result using flower or petal paste which holds it shape easily once moulded and dries quicker. Make sure you keep the paste that you are not working with covered, otherwise it will dry out very quickly.
Most of the cutters are sold in packs of three which allow you to make different sized roses.
You will need:
coloured sugar paste, flower paste or petal paste
cornflour
a little clear alcoholic spirit (I use vodka) or water
Equipment:
easy rose cutter
small non-stick rolling pin
nonstick mat (optional)
food safe brush
sugar flower foam petal pad
ball tool
soft brush
small knife
tray
baking parchment
Step One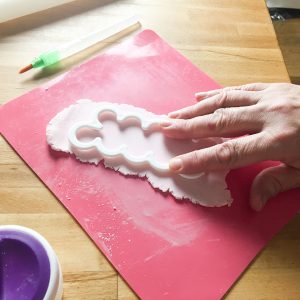 Roll out a small piece of sugar paste on a smooth surface dusted with cornflour. Use an easy rose cutter to cut out the sugar paste.
Step Two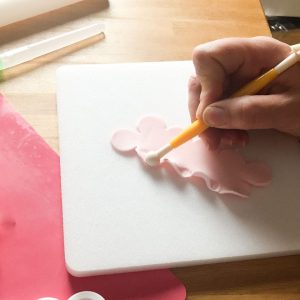 Place the cut our sugar paste on the foam petal pad and use a ball tool to rub gently along the scalloped edges of the sugar paste to produce a frilled edge.
Step Three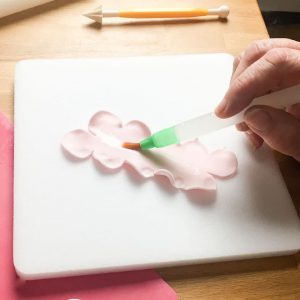 Dampen along the middle with a little alcohol or water.
Step four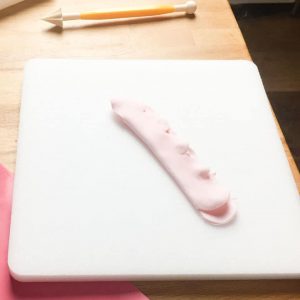 Fold the sugar paste in half lengthwise.
Step 5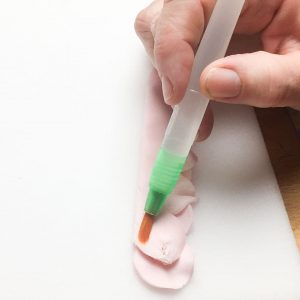 Dampen the folded edge.
Step six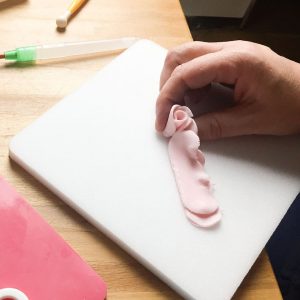 Standing the sugar paste on the folded edge begin to tightly roll it up.
Step Seven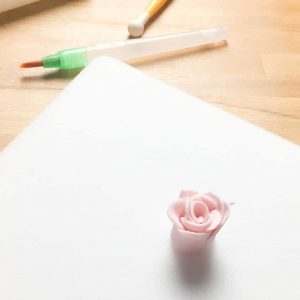 Continue to roll up to form a rosebud. You can now skip to step 9 to make a completed rosebud or continue to build your rose.
Step Eight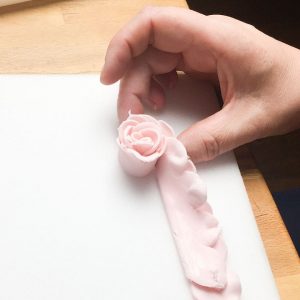 To make a full rose take a second piece of sugar paste and repeat steps 1- 5. Attach the second piece of sugar paste to the rosebud and continue rolling up to produce the rose.
Step Nine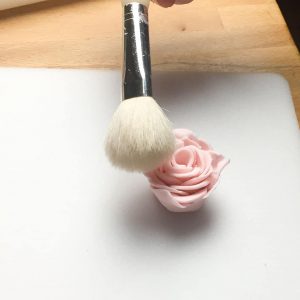 Use a soft brush or your fingertip to carefully open out the petals.
Step Ten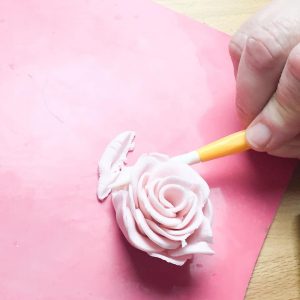 Cut away any excess fondant from the bottom of the rose with a decorating tool or small knife.
Step Eleven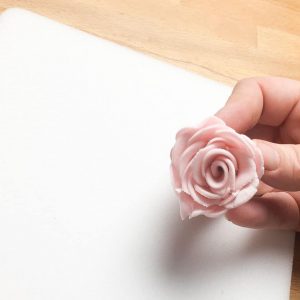 Place the completed rose on a tray lined with baking parchment and allow to dry.
Use the finished roses to decorate a cake