Almond bizcocho - a delicious moist Spanish almond and orange cake with a fabulous colour and great flavour. This is the first time I have made it, but I am sure it will not be the last.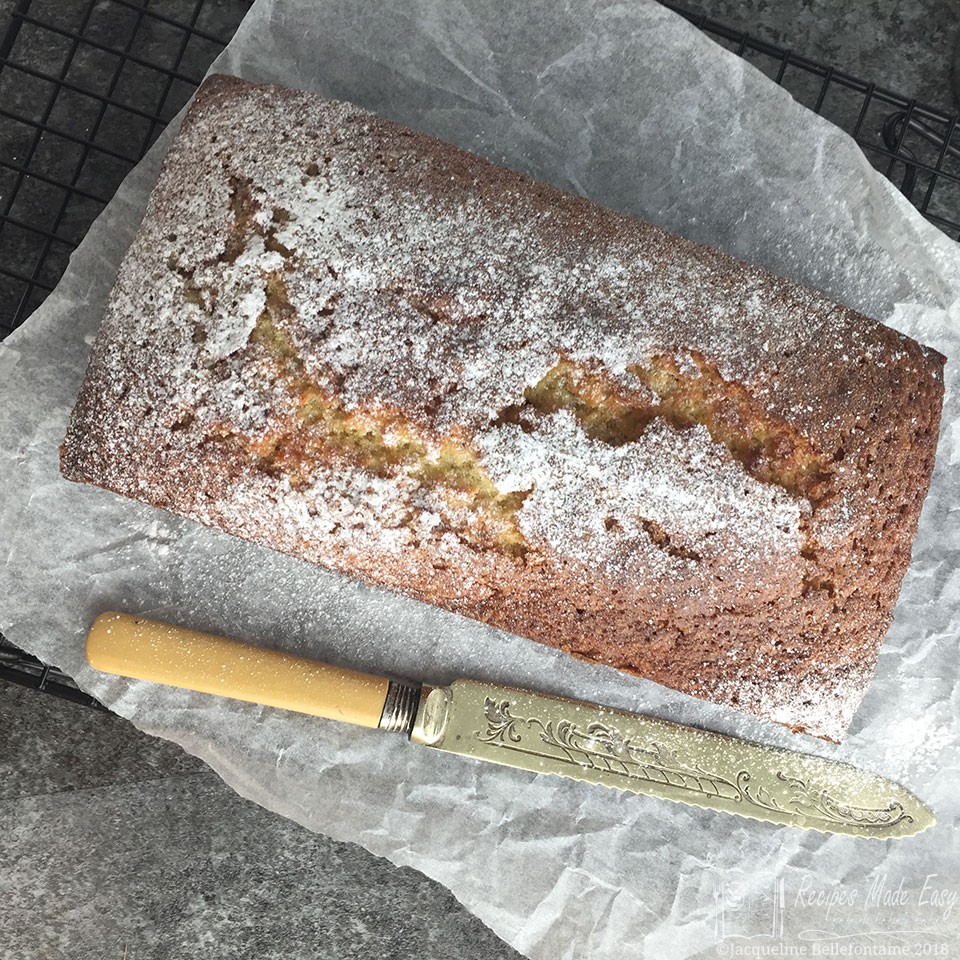 Most of the recipes I share are my own. Since I started to cook, I have had an almost complete inability to follow a recipe, always changing and tweaking to suit. As time went I got to the point that I often wouldn't use a recipe at all. I knew the basics, would start from there and make it up as I went along. By now, that is pretty much how I work. Having said that, you never stop learning and there are plenty of dishes and cuisines I know little or nothing about, and if I want to cook one of those I do the research to enable me to give it try. And of course like many a keen cook, I find it very hard not to keep adding to my collection of cookbooks to read and flick through when lacking inspiration even if I don't actually end up using a recipe from them. Let's face it there are worse ways to spend your time.
Mr B and I are currently planning our coming holiday which involves driving down to Granada in Spain, so to get in the spirit, I decided to cook a Spanish themed meal one evening when we had a food photographer friend of mine over. Which, of course, gave me the perfect excuse to treat myself to a copy of one of José Pizarro's cookery books. José has a couple of restaurants close to where I live and I have enjoyed quite a few lovely meals there, his hands on presence is is very noticeable. Although he has just published a new cookery book called Basque I decided to buy his less recent book Spanish Flavours: Stunning Dishes Inspired by the Regional Ingredients of Spain- Kyle books 2012. I was not disappointed there were many interesting and tasty sounding recipes I fancied trying. I used a couple of recipes from the book for that meal. I did tweak them a little (I couldn't help myself), and the dinner was a great success. Browsing through the book, I also notice a few sweet recipes that I wanted to try which brings me to this recipe.
Almond bizcocho
A bizcocho is a simple, loaf shaped cake, regularly served with afternoon tea in Spain. You'll have to take José's word for that, but what I can tell you is that it's a piece of cake to make! Basically you combine the wet and dry ingredients to form a smooth batter, pour it into the tin and bake. It has an amazing flavour and I really recommend you give it a go. Cakes don't get easier or tastier than this. In his book José serves it with caramel oranges, I chose to serve it with basil ice-cream (recipe coming soon, promise) and accompanied it with some rhubarb (the first this year from my allotment) for one of our local dinner club meals. No need to wait for dessert though, it is fabulous served with a cup of tea!


Almond bizcocho (almond and orange loaf cake)
Print Recipe
Pin Recipe
Save Recipe
Saved!
A simple to make, almond and orange loaf cake.
Ingredients
200

ml

extra virgin cold pressed rapeseed oil,

plus extra for greasing

175

g

plain flour

2

teaspoon

baking powder

pinch salt

100

g

ground almonds

175

g

golden caster sugar

3

large free-range eggs

finely grated zest of 1 orange

100

ml

freshly squeezed orange juice,

about 1 large juice orange

icing sugar

to dust
Instructions
Preheat the oven to 170℃/160℃ fan/gas mark 3. Grease a 900g (2lb) loaf tin and line the base and long sides of the pan with baking parchment.

Sift the flour, salt and baking powder into a large mixing bowl. Stir in the almonds and sugar.

Make a well in the centre of the ingredients and drop in the eggs. Add the oil, orange zest and juice. Mix well, gradually incorporating the dry ingredients into the wet ingredients and beat to a smooth batter.

Pour the cake batter into the prepared tin and bake in the centre of the oven for 50 minutes –1 hour until risen and golden. A skewer inserted into the centre of the cake will come out clean.

Remove the cake from the oven and allow to cool in the tin for 5 minutes before lifting out and transferring to a wire rack to cool.

Remove the baking parchment and dust with icing sugar before serving.
Notes
I don't usually add salt to my baking as I use salted butter. However, as there is no butter in this recipe I would recommend adding a pinch to enhance the flavour.
Freeze:
Allow to cool completely. Wrap and freeze for up to 6 months.
Nutrition
Calories:
243
kcal
|
Carbohydrates:
21
g
|
Protein:
3
g
|
Fat:
16
g
|
Saturated Fat:
1
g
|
Cholesterol:
30
mg
|
Sodium:
12
mg
|
Potassium:
98
mg
|
Sugar:
11
g
|
Vitamin A:
55
IU
|
Vitamin C:
3.1
mg
|
Calcium:
47
mg
|
Iron:
1
mg
Step by step Almond biscocho
Did I tweak the recipe?
Yes of course I did but not much. The original recipe uses olive oil. You might have noticed that I usually use rapeseed oil in many of my recipes. I most frequently use Hill Farm oil's extra virgin cold pressed rapeseed oil because it is produced in the UK = less food miles. In fact it is produced locally to my holiday cottage in Suffolk , so I feel I am contributing to the local economy. It has a high smoke point (important when frying and browning food), is high in omega 3 and 6 fatty acids (good for us) and most importantly it taste good. I use it to make salad dressings as well as for cooking. When I made this recipe, I used this oil, as I used as felt that the only olive oil I had in my cupboard would have had too strong a flavour for the cake. The deep yellow colour of the rapeseed oil added to the fabulous colour of the cake and I think is perfect for it. Apart from that apart from a sprinkling of icing sugar, I stuck to the recipe. Well if it is this simple and this good why change it.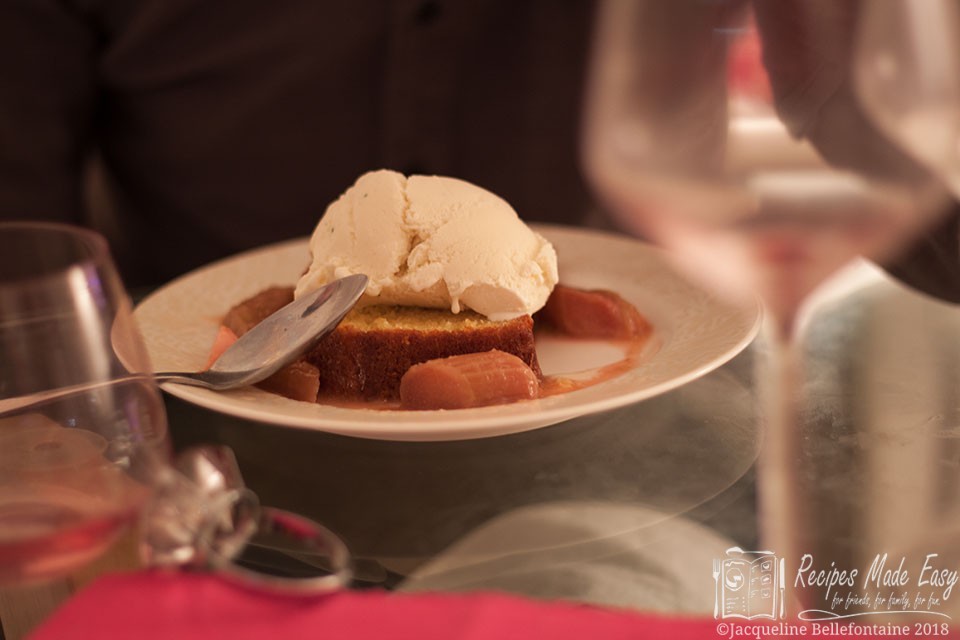 Whats your favourite cook book?
Do you need an excuse to buy a cook book? what's your favourite book? I would love to know. The next book I'm looking forward to trying some recipes from is Ottolenghi's Jerusalem, I know a few friends like his books so maybe I will be sharing a recipe from that book soon as well.