Some times it is necessary to line a cake tin to ensure that the cake turns out and to give it added protection during cooking. It is easy when you know how.
I use vegetable oil to grease my tins, but you could also use a little softened or melted butter.
you will also need
your tin
baking parchment or grease-proof paper
a pen
scissors
pastry brush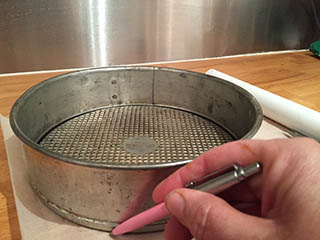 Draw around the base of your tin and cut out two circles of parchment.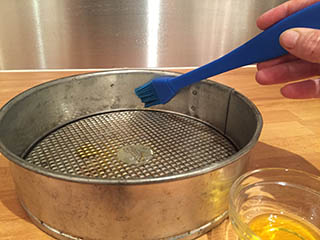 Lightly grease the base and the sides of the tin.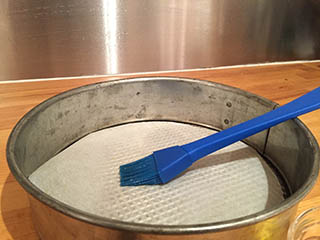 Place the first disc of parchment in the base and grease again.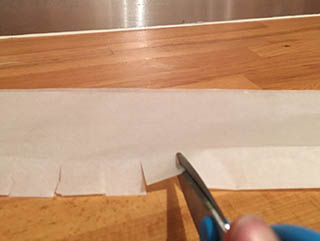 Cut a length of parchment long enough to go all the way around the edge of your tin. Fold it in half so that it is double thickness, then make a fold about 1.5cm deep along the length. Snip with scissors up to the fold at regular intervals.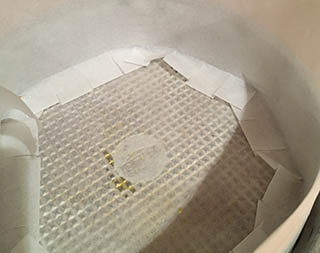 Place snipped side down into the tin to line the sides.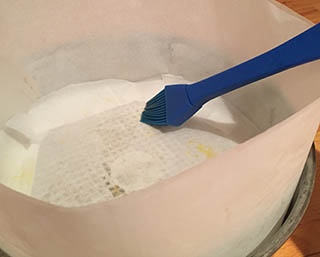 Place the second circle of parchment on top and grease the bottom and sides.