This week's #CookBlogShare round up includes five fantastic fruity recipes from chutney to creamy desserts and fantastic fruity bakes.

It never fails to take me by surprise how quickly the four weeks fly by until it's my turn to host #CookBlogShare again. To be honest, this whole summer seems to have flown by and it feels like its gone in a blink of an eye. Here we are in September thinking about autumn bakes and more hearty dishes. How did that happen? That said, last week seemed a long one. My poor little cat Nutmeg got hit by a car and for a while, I was really worried about her. Concentration to write my blog posts went out the window. I'm glad to report that although still limping around the house she is now on the mend. With the start of the great British Bake Off on TV I had intended as in the past to bake along each week but as yet I have still to make and write my Biscuit week post. I shall try to catch up this week, but is entirely possible I may just have to miss week one altogether.
Luckily #CookBlogShare has been ticking along nicely in the background. This month we have had two guests hosts who both did the most amazing job. So my heartfelt thanks to Rebecca at Glutarama and Midge at The Peachick Bakery for hosting. They have done such a great job, I feel I should be upping my game. To reflect that guests host will now be a regular feature on #CookBlogShare, we have redesigned the #CookBlogShare badge. I hope you like it.

Five Fantastic Fruity Recipes
So now for my favourites from last weeks linky, as always there are many great recipes to choose from but these stood out as my fruity favourites.
Apple Crumble Cake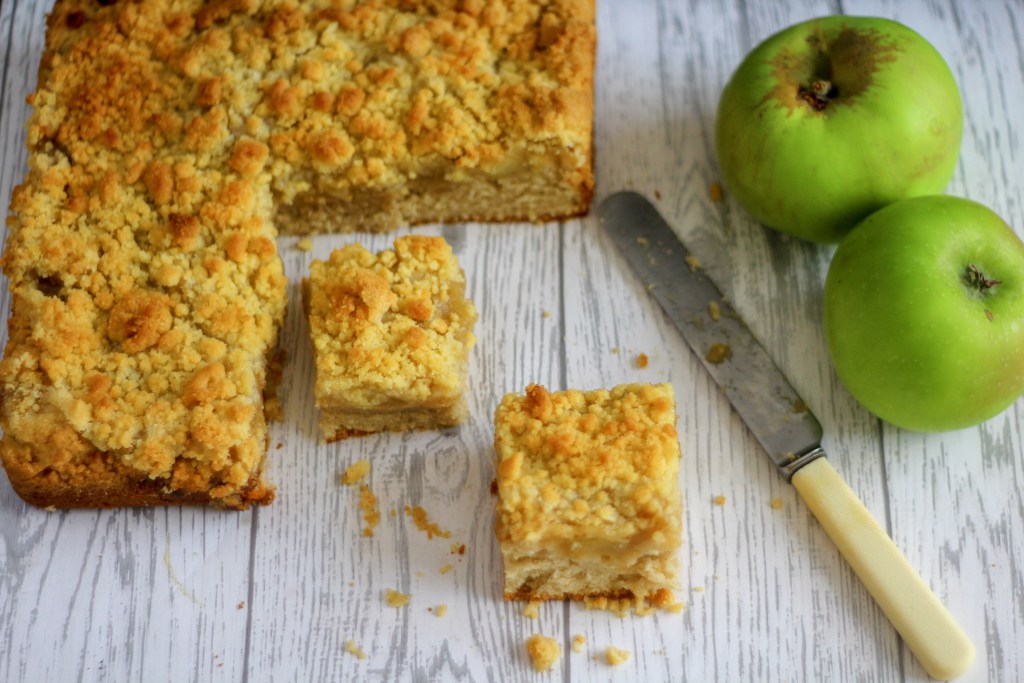 Like Jenny from Apply to face blog I love a crumble cake. " All that buttery nubbleness on top is just so moreish and delicious." Her words not mine but boy is she so right. I have three apple trees in my cottage garden in Suffolk, so I make a lot of apple cakes and would love to try Jenny's Apple Crumble Cake as it looks so good.
Blackberry Upside Down Cake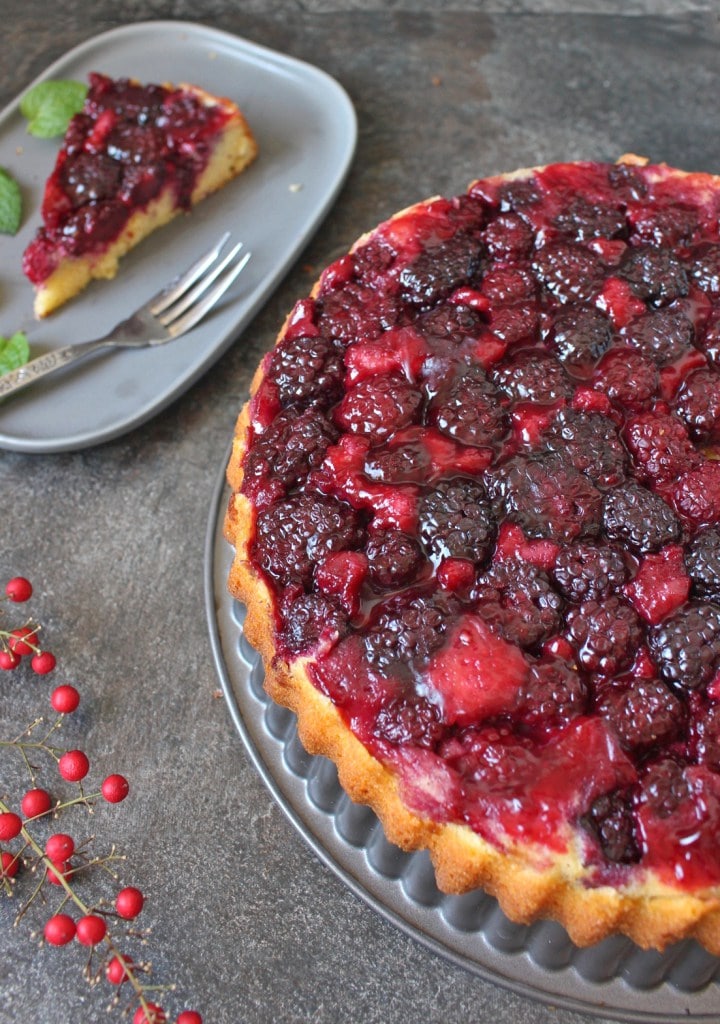 Staying with cakes this Blackberry Upside Down Cake from The Foodie Journey looks like a delicious way to use up some of those juicy autumn blackberries that have been so plentiful if a little early this year.
Gluten Free Blueberry Muffins with Maple syrup & Healthy Blueberry Desserts with Cream Cheese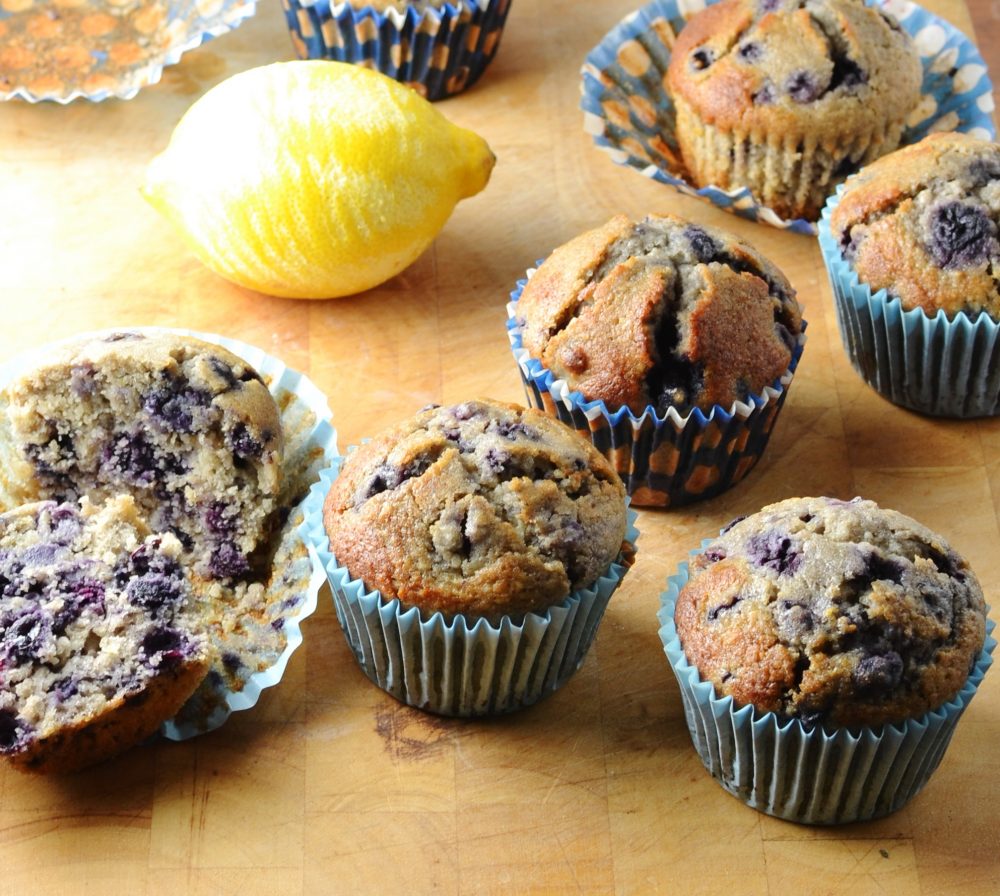 Monika's from Everyday Healthy Recipes use fresh or frozen fruit in the two blueberry recipes she linked up so you can enjoy these all year round. If you need a gluten free fruity bakes then check out her Gluten Free Blueberry Muffins with Maple syrup or try these rather dreamy looking Healthy Blueberry Desserts with Cream Cheese.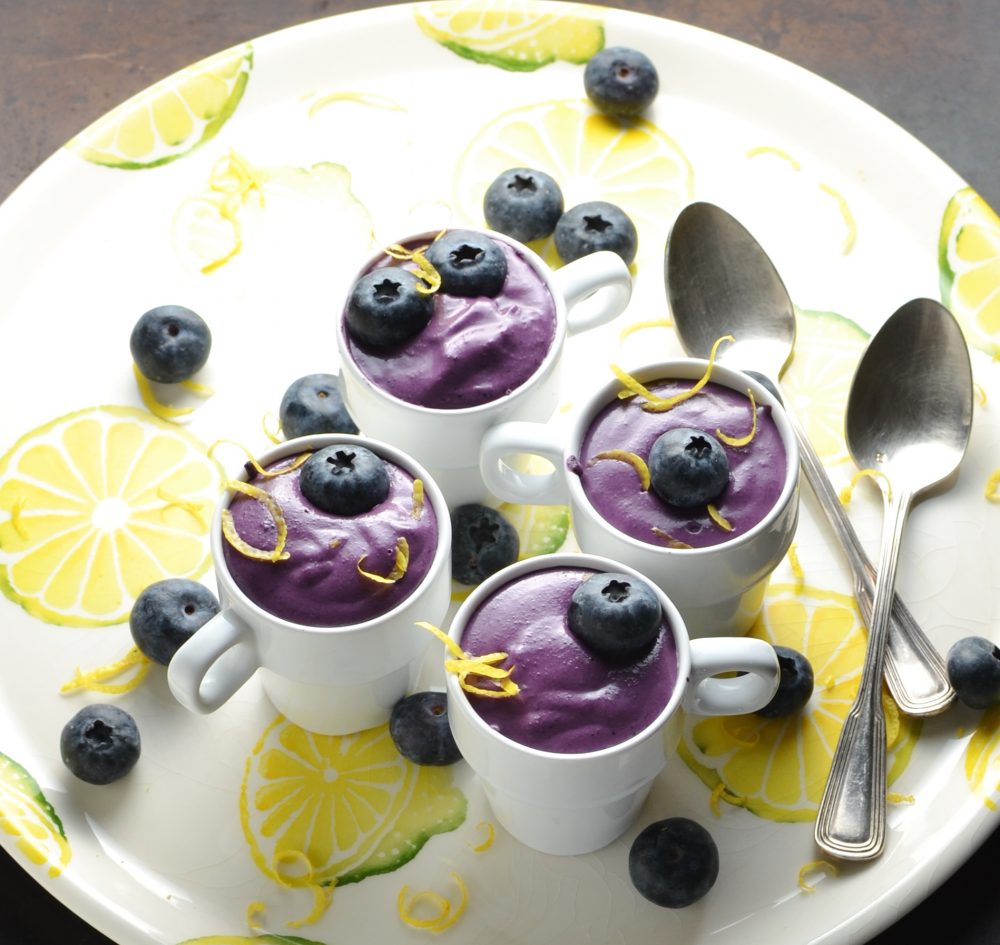 Spicy Courgette and Apple Chutney

Finally, we have a Spicy Courgette and Apple Chutney from Janice at Farmersgirl Kitchen, its hard to beat a homemade jams, chutney or preserve. I love the funky chilli serving spoon in the pic too.