OK, so how did it get to be #CookBlogShare wk 51 already!  It was Easter that Kirsty first asked me to co-host #CookBlogShare along with Monika and Eb and it seems like no time at all. I have so enjoyed being part of such a friendly, supportive blogging community. Thank you for making it so special.
Needless to say with Christmas day less than a week away it has been a really busy time here at Recipes Made Easy.  I have been cooking Christmas dinners for more years than I care to remember so this year I  decided to share some of my recipes for the main event.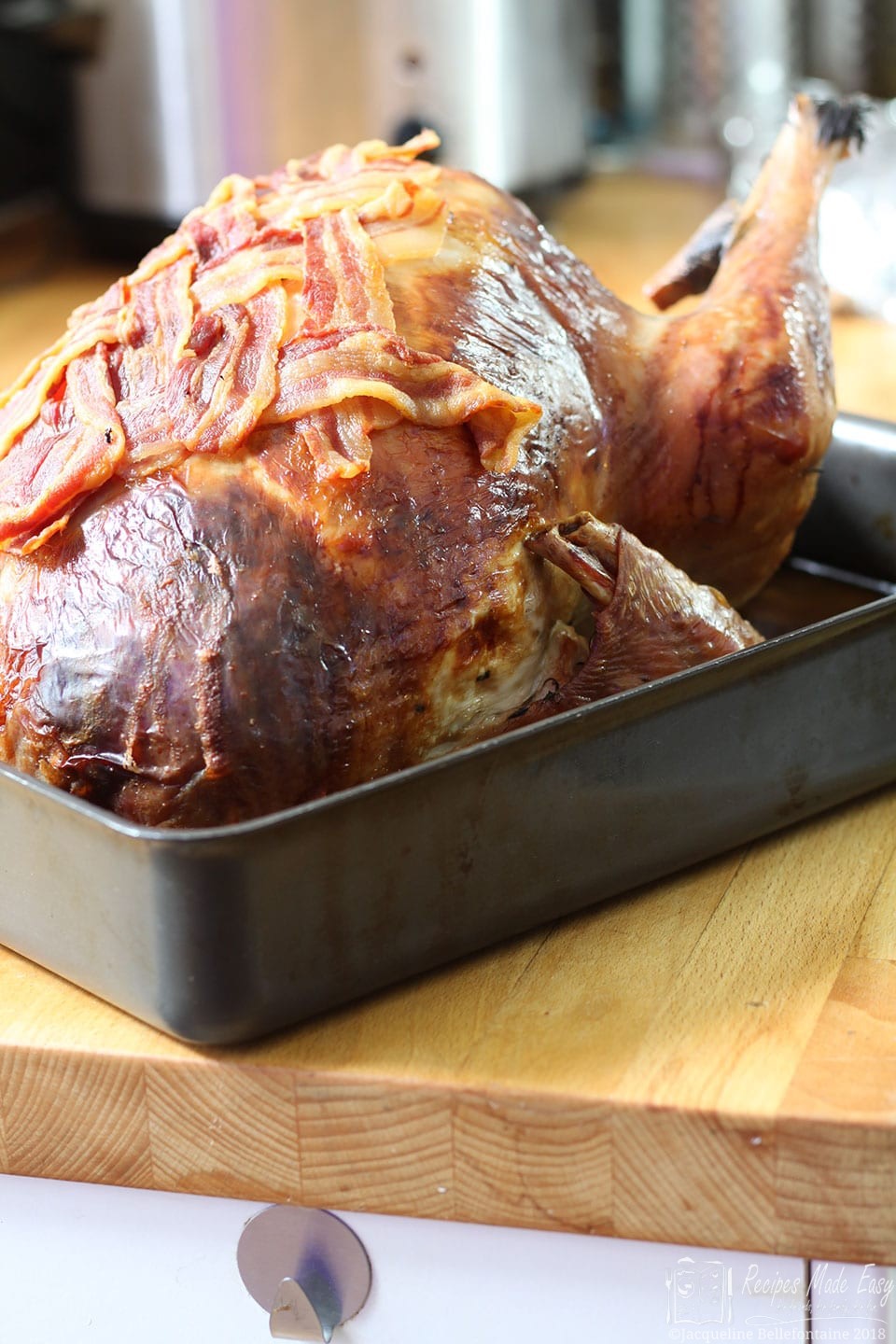 So do check out my recipes for Traditional Roast Turkey, Chestnut and sausagemeat Stuffing and Sage and Onion Stuffing. If you need a special vegetarian dish then why not try my Roasted Spiced  Carrot and Feta Strudels. Later in the week, I shall be posting my Christmas day countdown.

Of course, I have been doing plenty of baking over the past few weeks and it is not too late to do a bit of last minute baking yourself especially for those lucky enough not to have to worry about cooking on the day. So for this weeks round up I have chosen five treats that you can make before now and the big day.
Meanwhile, don't forget to try your hand at my giveaway for your chance to win a subscription box from Le Petit Ballon wines.
Santa Cupcakes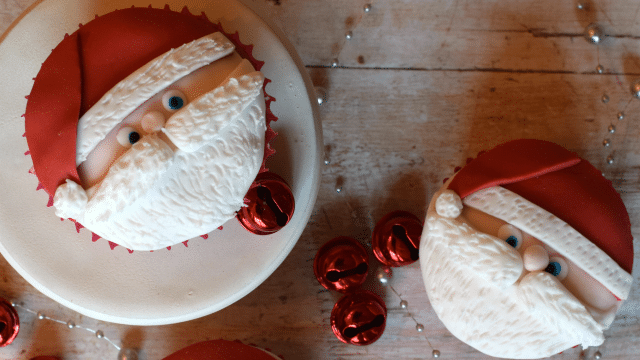 These Santa Cupcakes from Only Crumbs Remain are simply adorable, so I have to include them. Angela has included a really handy how-to video to show you how to make them.
Jammy Star Biscuits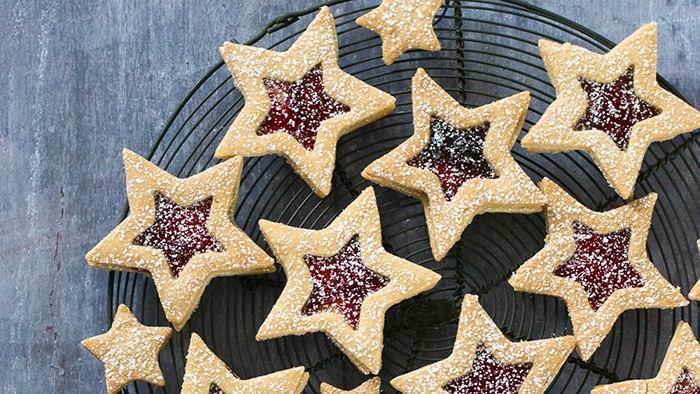 These Jammy Star Biscuits from The Veg Space are so pretty and very festive.  Kate has made them dairy-free so they would suit anyone who cannot have dairy products but you could make them with butter if you wanted to.
Almondy Mince Pie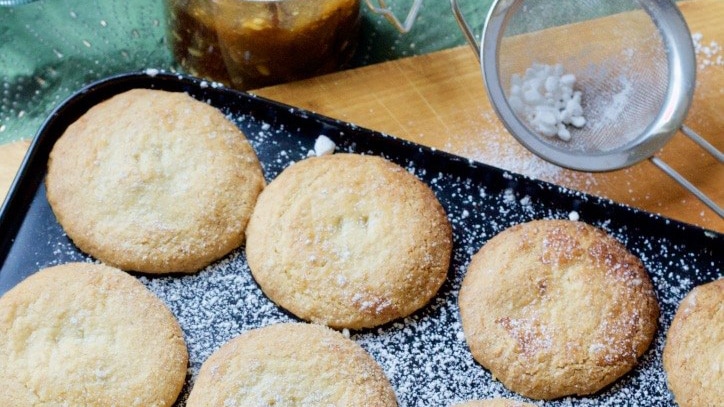 These melt in the mouth Almondy Mince Pies from Jo's Kitchen Larder would be hard to resist, assuming you haven't already overindulged on the mince pie front. Is that possible?
Mincemeat Festive Wreath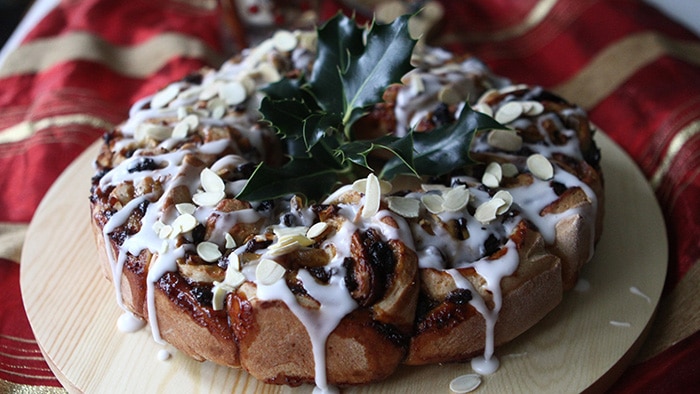 Jenny from Mummy Mishaps hosts a Bake of the Week Linky and she shared this recipe for a Mincemeat Festive Wreath.  I love all things bread based both sweet and savoury, so this is right up my street and I am hoping I find time to make one this week.
Traditional Egg Nog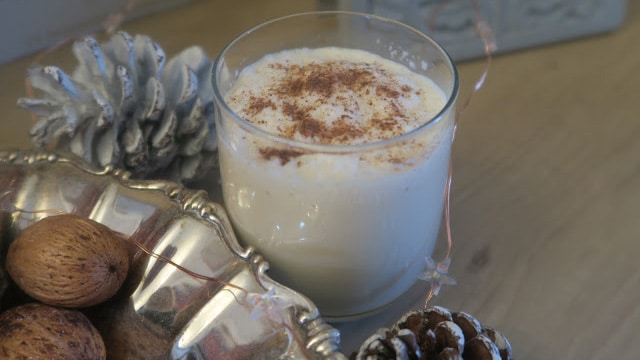 And if you need something to wash all these wonderful bakes down why not try Jess Cantoni's Traditional Egg Nog.
#COOKBLOGSHARE WK 51
Now to this week's linky.
Non-bloggers – skip to the bottom of the page and click on the thumbnails that catch your eye to take you to the website where the recipe can be found. Remember they will be added to as the week goes on so don't forget to pop back and take a look again later.
Bloggers – you can link up any foodie posts you have. Both old and new posts are welcome. All you need to do is:
Link up a recipe or foodie post by clicking the blue 'add your link' button below and following the instructions. You can link up to 4 posts.
Add a link from your post back to this post (so everyone else can find it and link up too!)
Add the  #CookBlogShare badge to your post (Code below – for WordPress copy and paste the code below into the text view of your post).
Comment on some of the other recipes linked up here ( at least 2 for each link added) and generally share the love with a bit of social media action!
Plus comment on either this post or one of the post labelled HOST in the linky.
If you wish, you can tweet me a link to your recipe  @jacdotbee as well as (if you have room on the tweet!) my co-hosts Kirsty @k_phillipson, Eb @easypeasyfoodie and Monika @MonikasRecipes, using the #CookBlogShare hashtag and we will retweet them.
Don't forget to add the #CookBlogShare to your Instagram post and check out/comment on what others are posting on the  #CookBlogShare feed.
You can also post your recipe on the Cook Blog Share Facebook Page.
I will comment on all the posts this week and pin them to the Cook Blog Share Pinterest Board.
So, it's over to you. I can't wait to see what you've all been cooking!
Next week on Boxing Day Kirsty at HijackedByTwins will be hosting the final will #CookBlogShare of 2017 and she will be featuring a mixture of her favourite sweet and savoury recipes that have been shared with #CookBlogShare over the last year.

 Just to remind you, by joining in you are giving the #CookBlogShare hosts permission to use your pictures in a roundup and on social media if your recipe is selected as one of our favourites!
Loading InLinkz ...
Which just leaves me to wish you all a very Merry Christmas and a Happy New Year