Welcome to this weeks #CookBlogShare Linky, if you are looking for inspiration for picnics and alfresco dining, I have chosen some great recipes suitable for eating outdoors for this recipe round up.
I guess its part of being a Brit that makes me like many others slightly obsessed with the weather,  but it would appear that we are finally seeing some warm sunny days here in the UK and I am loving it. It is amazing how a little sunshine lifts our spirits especially after what has been a long wet winter.  It also makes me excited for all the lovely lighter fresh summery dishes to come. I'm clearly not the only one judging by the recipes linked up to #CookBlogShare last week.  As a result, I have chosen recipes suitable for a picnic or alfresco eating for this weeks round-up.
#CookBlogShare Picnics
Homemade Quiche Lorraine With Tortilla Crust

This Quiche Lorraine from Louise at A Strong Cup of Coffee is made using tortillas for the crust which saves time and effort as you don't need to make a pastry crust. I'm rather liking that idea.
Potato Salad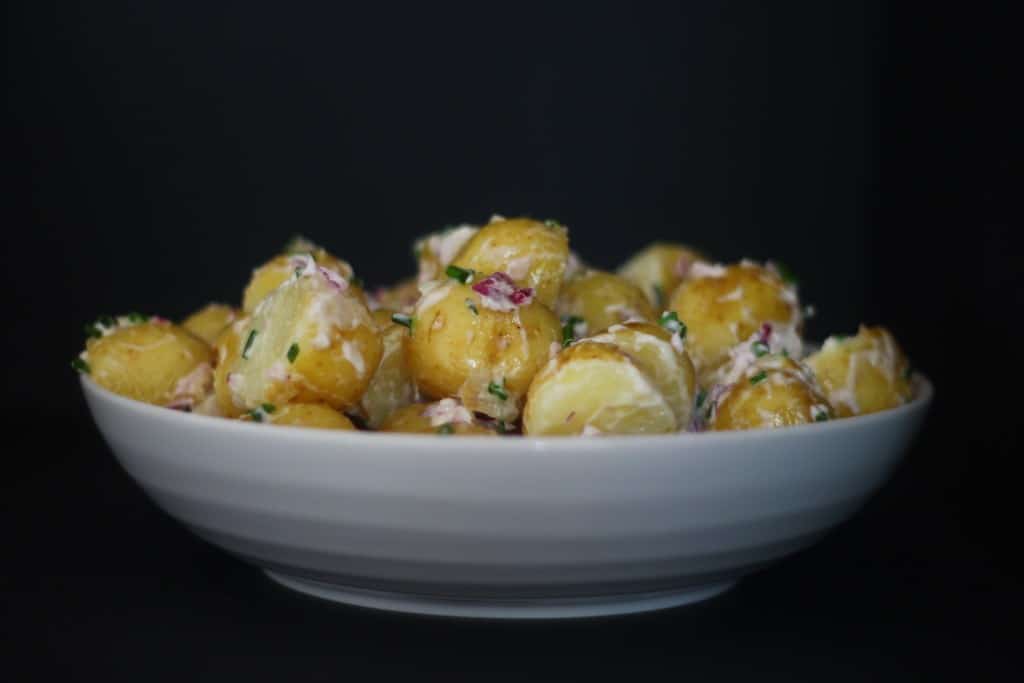 Who can resist a good Potato Salad like this one from  Jenny at Apply To Face Blog, It is an ideal dish to take on a picnic.
Orange Feta and Olive Salad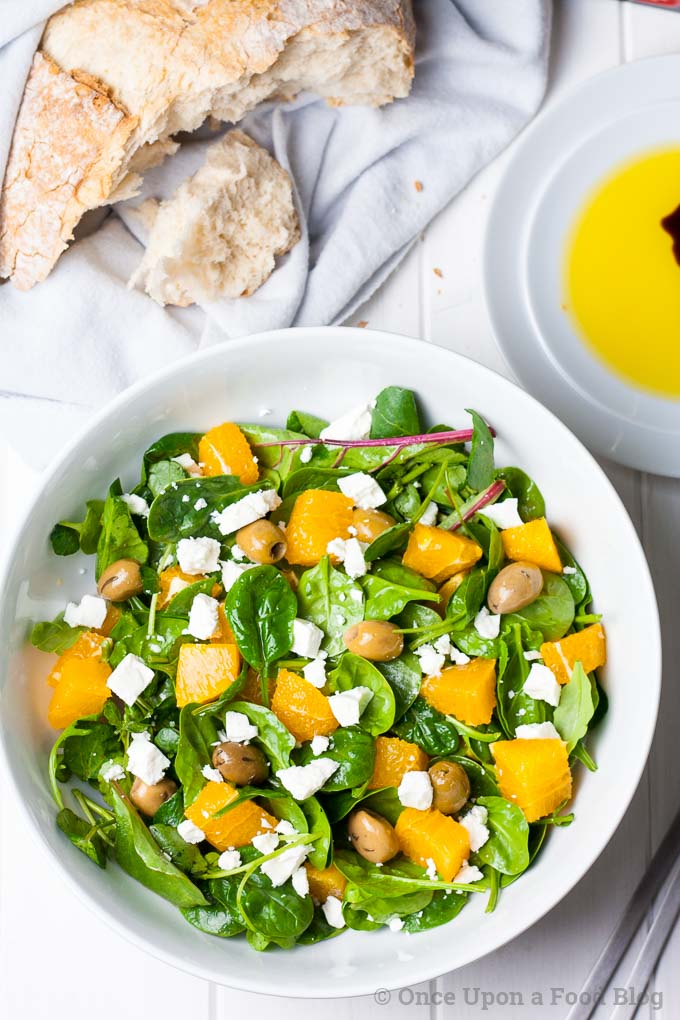 This  Salad from Anna at Once Upon a Food Blog looks so colourful it would brighten up any picnic even if the weather was on the dull side.
Rhubarb and Ginger Cooler with Mint and Lemon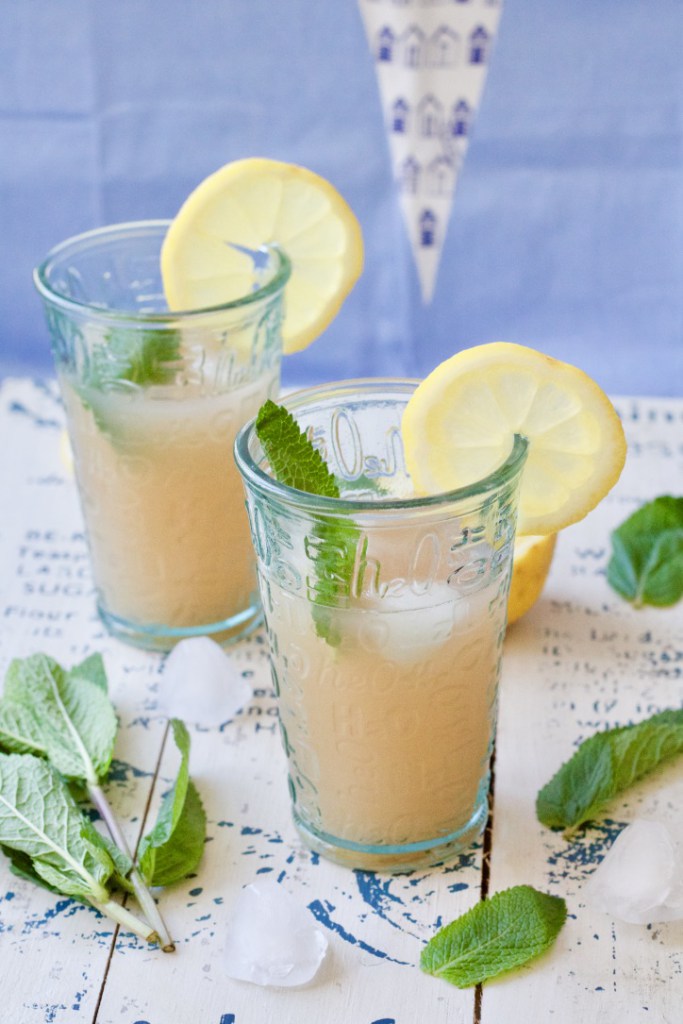 Then you could wash it down with this delicious sounding  Rhubarb and Ginger Cooler from Jo at Jo's Kitchen Larder.  It is certainly on my  list to make as the rhubarb on my allotment is going a little wild at the moment so I have lots to use and I don't want to waste it.
If you will excuse blatant self promotion you might also like to try my own Seared Salmon with Watercress Sauce which is as delicious served cold as it is hot, making it an ideal alfresco or picnic dish. As always there were lots of other lovely dishes linked up including more rhubarb recipes and you can check them out here.
On the subject of the Great British Weather, the last time I hosted #CookBlogShare the weather was fine and I told you how I was staying in Suffolk renovating the front garden of one of my holiday cottages.  A few people commented they would like to see updates on the works. So here's a  couple of pictures of how it was looking by the end of that week. 

Hopefully, in a month or so with some more warm weather and a few wet days (but not too many please) the plants that I transplanted will have survived and there we will have a bit more colour in the borders from some new planting.  Watch this space for a further update.

#CookBlogShare Week 20
And now to this week Linky
Non-bloggers – skip to the bottom of the page and click on the thumbnails that catch your eye to take you to the website where the recipe can be found. Remember they will be added to as the week goes on so don't forget to pop back and take a look again later.
Bloggers – You may have noticed a few changes on #CookBlogShare over recent weeks. Going forward my co-hosts Eb From Easy Peasy Foodie Monika from Everyday Healthy Recipes and I will continue to host #CookBlogShare every four weeks. Kirsty from Hi-jacked by Twins will be taking a little step back and will not be hosting quite so often and will be giving some of her slots hosting to guest hosts, we are so glad she decided not to leave completely. We will keep you posted as to where to find #CookBlogShare, when.  As the linky has grown it has become increasingly difficult for those of hosting to commit to commenting on every single post.  When I am hosting, I will continue to visit every post, pin the recipes to our #CookBlogShare group board and tweet the recipes and will comment on as many as possible. Even if we do not have the time to comment on your post please rest assured we really appreciate you taking the time to link your recipes and share others, we love having you as part of our fabulous #CookBlogShare community.
You can link up any foodie posts you have. Both old and new posts are welcome as long as they have not been linked to #CookBlogShare before. All you need to do is:
Link up a recipe or foodie post by clicking the blue 'add your link' button below and following the instructions. You can link up to 4 posts.
Add a link from your post back to this post (so everyone else can find it and link up too!)
Add the  #CookBlogShare badge to your post (Code below – for WordPress copy and paste the code below into the text view of your post).
Comment on some of the other recipes linked up here (at least 2 for each link added but the more you can the better) and generally share the love with a bit of social media action!
Plus comment on either this post or one of the posts labelled HOST in the linky.
If you wish, you can tweet me a link to your recipe  @jacdotbee as well as (if you have room on the tweet!) my co-hosts Kirsty @k_phillipson, Eb @easypeasyfoodie and Monika @MonikasRecipes, using the #CookBlogShare hashtag and we will retweet them.
Don't forget to add the #CookBlogShare to your Instagram post and check out/comment on what others are posting on the  #CookBlogShare feed.
You can also post your recipe on the Cook Blog Share Facebook Page.
I will comment on a selection of my favourite posts this week and will pin them all to the Cook Blog Share Pinterest Board.
I can't wait to see what you've all been cooking!

 Just to remind you, by joining in you are giving the #CookBlogShare hosts permission to use your pictures in a roundup and on social media if your recipe is selected as one of our favourites!
Just to remind you, by joining in, you are giving the #CookBlogShare hosts permission to use your pictures in a roundup and on social media if your recipe is selected as one of our favourites!
Loading InLinkz ...
#CookBlogShare wk 21 (22nd May 2018)  will be hosted by Monika at Everyday Healthy Recipes
#CookBlogShare wk 22 (29th May 2018) will be hosted by Kirsty at Hi-jacked by Twins
#CookBlogShare wk 23 (5th June 2018) will be hosted by Eb at Easy Peasy Foodie
and then it back to me for wk 24.