Slightly sweet, crispy and delicious, Coca de vidre is a thin sweet biscuit and a Catalan speciality. Coca de vidre means glass cake perhaps because it is thin and easily broken.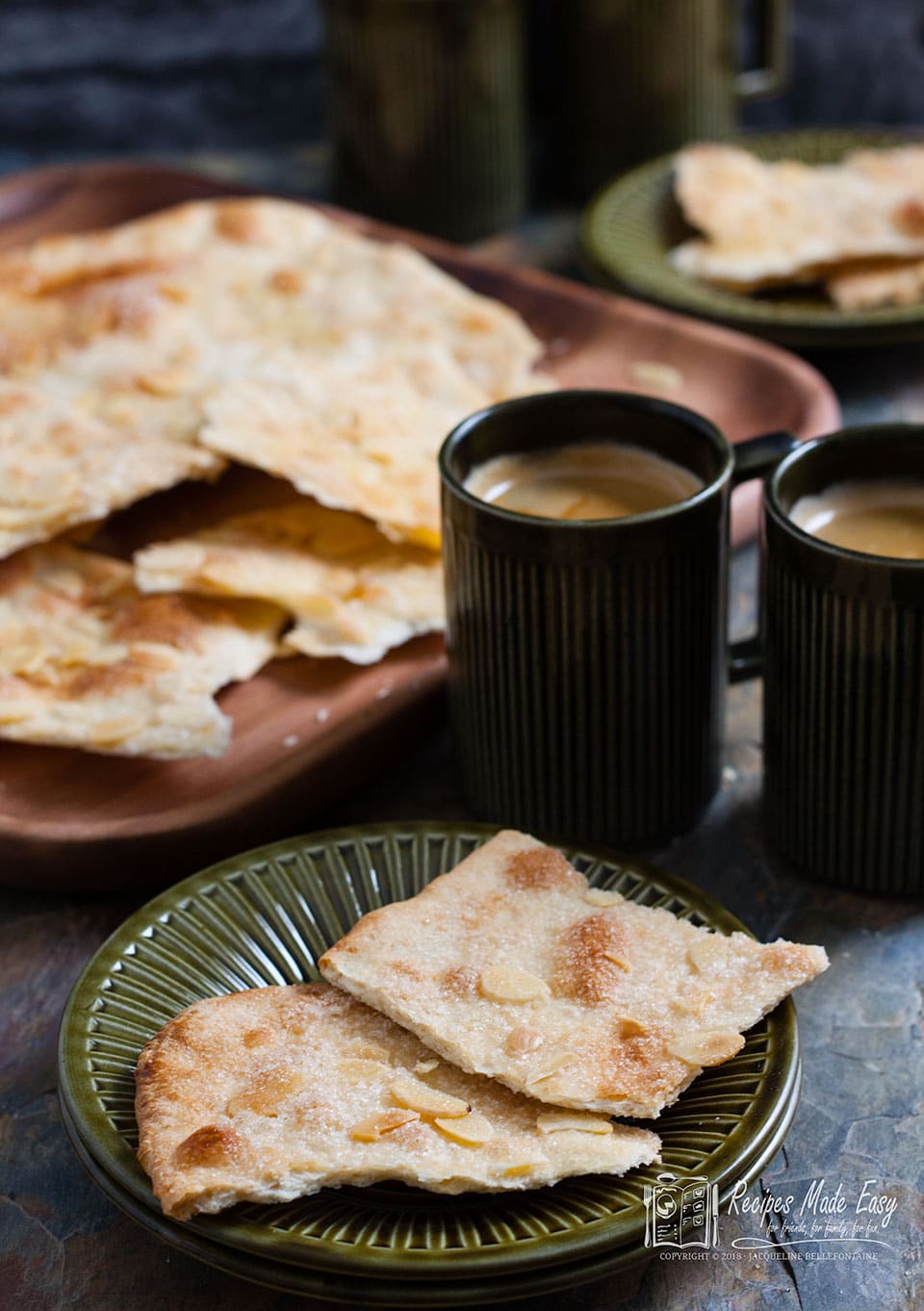 Catalan Speciality
Better Baking
Yeast Cookery
Low Fat
Traveling Inspires
As a food writer, one of the things I enjoy most is finding new foods and dishes to try. So one of my greatest pleasures is travelling to get inspiration from the food I eat on my travels. Being the daughter of a master baker I cannot help but be drawn to bakeries and patisseries.
Coca de vidre a Catalan speciality
It was on a recent trip to Barcelona that I came across Coca de Vidre. Looking to try something a little different in one Bakery I spotted what looked like thin sheets of crisp pastry.
It had the sweet pastries to one side of it and savoury on the other, so when I purchased it I have to say I wasn't entirely sure which it was going to be, but hey that's part of the fun. It reminded me of carta-di-musica a very thin Italian bread but it turned out to be slightly sweet, very crunchy and totally delicious.
Having found the name I did a bit of research and it turns out it was a Catalan speciality, sometimes plain and sometimes made with the addition of almonds or pine nuts on it.
There are very few recipes in English on the net and those that did exist were vague or had sometimes hilarious translations - "Go round them until the maximum amount is reached" or "place the cakes in a silver bowl and force them to 220 degrees".
But I was able to deduce that most were made with a yeasted bread, rolled very thinly, brushed with oil and topped with sugar before baking in a very hot oven. Then on removing from the oven, they are immediately sprinkled with Anisette, a sweet aniseed flavoured liqueur.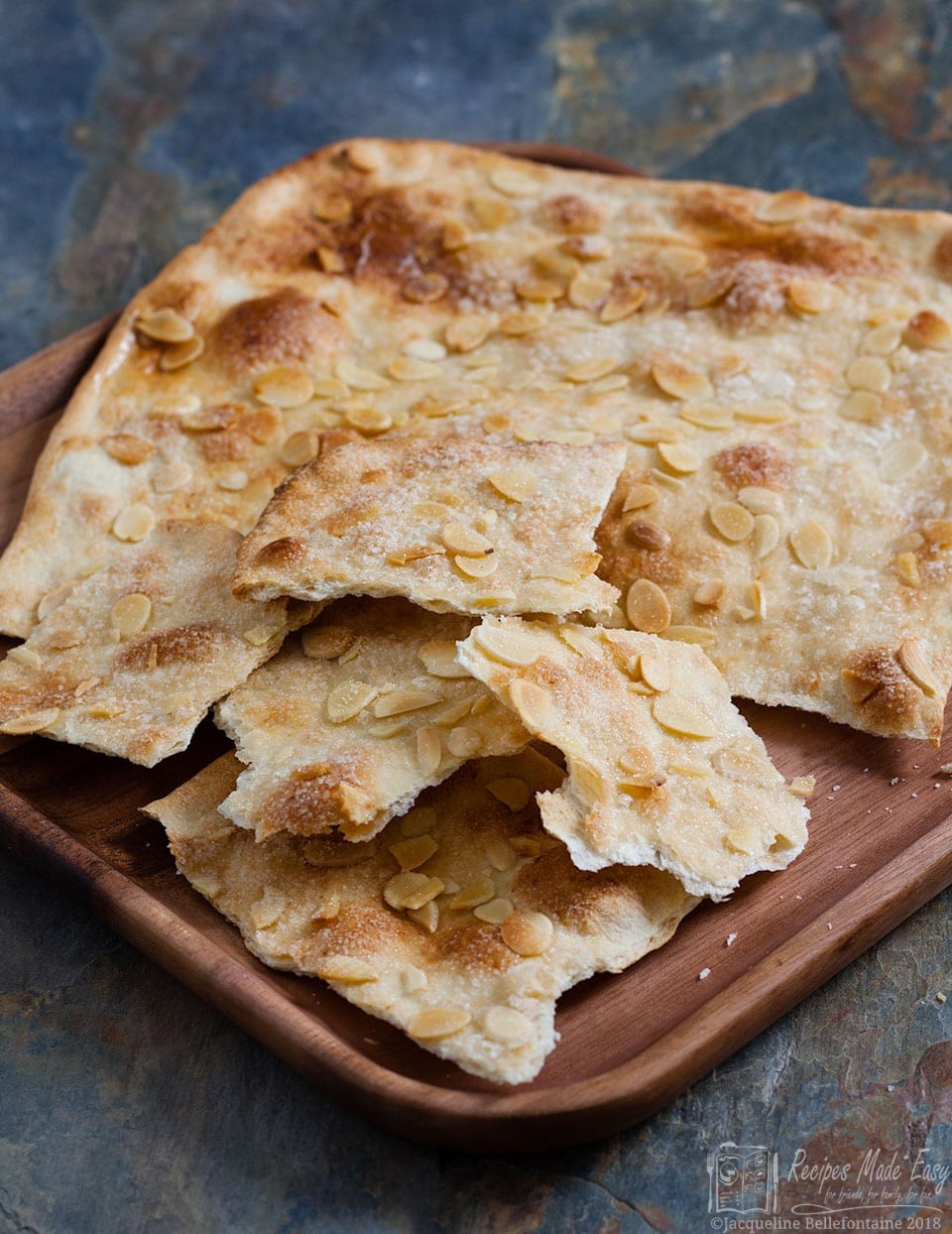 Annisette
Marie Brizard anisette by coincidence happens to have been my mother's favourite tipple, she got a taste for it while holidaying in Spain in the 70s's and always use to bring a bottle back duty-free whenever she went.
However, Anisette is not particularly popular in the UK and you may not be able to find it easily in the shops. Luckily it is available to buy online if you can not find it locally. Once the bottle I bought arrived it was straight into the kitchen to test a recipe.
The anisette flavour is quite subtle and I'm not sure I would have guessed it without knowing but once I tasted mine I got the flavour and I think I have managed to recreate what we had eaten a couple of weeks ago pretty accurately.
In case you don't want to go to the trouble and expense of hunting down a bottle, although I do think it is worth it, I have been trying to think of Spanish liqueur that is more readily available here but failed. However, I think Amaretto or Grand Marnier would work well instead, all be it giving the pastry a slightly different flavour and of course no longer authentically Catalan.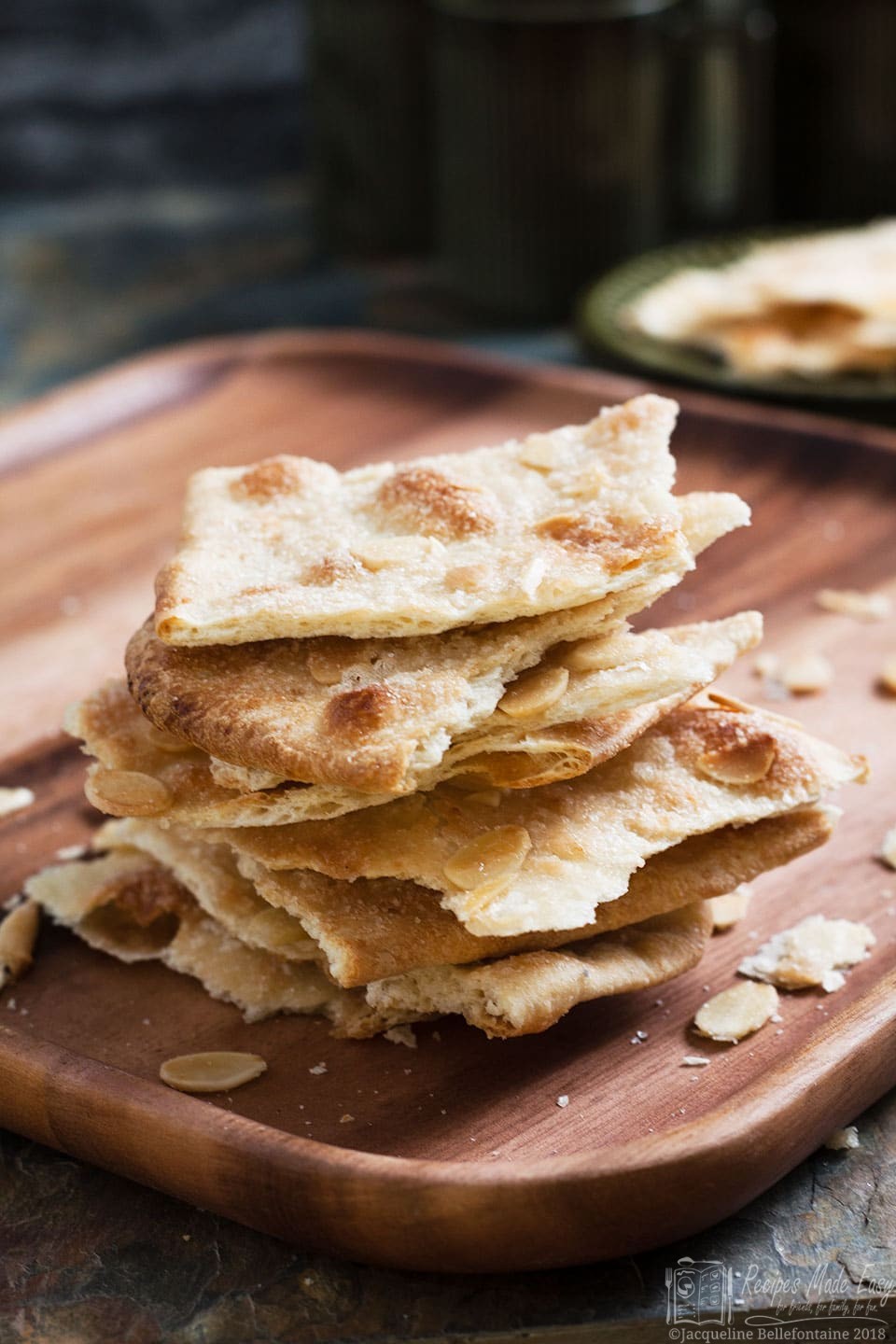 Step by step

Coca de Vidre (Glass Cake)
Print Recipe
Pin Recipe
Save Recipe
Saved!
A thin crisp

Catalan pastry with a sweet anisette flavoured glaze.
Ingredients
250

g

plain flour

½

teaspoon

salt

½

teaspoon

fast action dried yeast

25

g

butter

50

ml

milk

50

ml

water

olive oil

for brushing

3

tablespoon

caster sugar

4

tablespoon

flaked almonds

(optional)

4

tablespoon

anisette liqueur
Instructions
Place the flour in a mixing bowl and add the salt, yeast and butter. Rub the butter into the flour until the mixture resembles fine breadcrumbs.

Heat the milk and water together until luke warm, then add to the flour mixture and mix to a soft dough. Cover and leave in a warm place for

30 minutes.

Preheat the oven to 230℃ (210℃ fan)/450°F/gas mark 8. Lightly grease two baking sheets with olive oil.

Divide the dough into two pieces. Lightly oil the work surface to prevent the dough from sticking and roll out one piece into thin rectangle about 35 x 25 cm (14x10 in).

Carefully lift onto a baking sheet , the dough is elastic so may shrink back in size, if so gently pull to stretch it back again. Brush all over with olive oil and then sprinkle with half of the caster sugar and half of the nuts if using.

Repeat with the second piece of dough then bake in the oven for

8–10 minutes

until crisp and golden.
Notes
Nutrition information is approximate and is meant as a guideline only.
Nutrition
Calories:
224
kcal
|
Carbohydrates:
29
g
|
Protein:
4
g
|
Fat:
6
g
|
Saturated Fat:
2
g
|
Cholesterol:
7
mg
|
Sodium:
171
mg
|
Potassium:
76
mg
|
Fiber:
1
g
|
Sugar:
5
g
|
Vitamin A:
90
IU
|
Calcium:
25
mg
|
Iron:
1.6
mg
Have you been inspired to recreate at home something you have eaten on holiday? Or perhaps you have a new favourite dish as a result of eating that on holiday . Do let me know, perhaps it is something I have yet to discover.