Just look at these fabulous pumpkins in Borough market.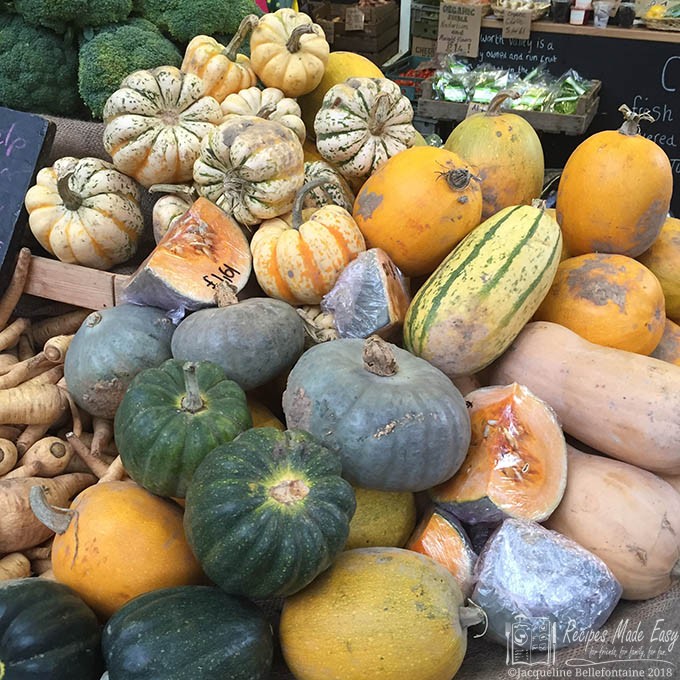 I am very lucky to live within walking distance of Borough market, a must go place for many a food obsessed person and hoards of tourists. I am also a coffee lover and my favourite coffee merchants is Monmouth Coffee, whose shop is on the edge of the market. So, running low on coffee the other day, I popped down the road to pick some up. Needless to say I detoured around the market. Now the main tourist season is over and the market hasn't fully kicked in to the pre-Christmas madness yet, it was surprisingly quiet, so I just could not resist doing that very touristy thing of taking lots of photos of the stalls. What a splendid sight they are, I just can't resisit sharing some of the images with you. I loved seeing all the pumpkins stacked up and some beautiful mushrooms and stacks of tomatoes and beautiful multi-coloured carrots and that's just the fruit and veg and there was no need for fabulous photographic skills. The produce did the job for me.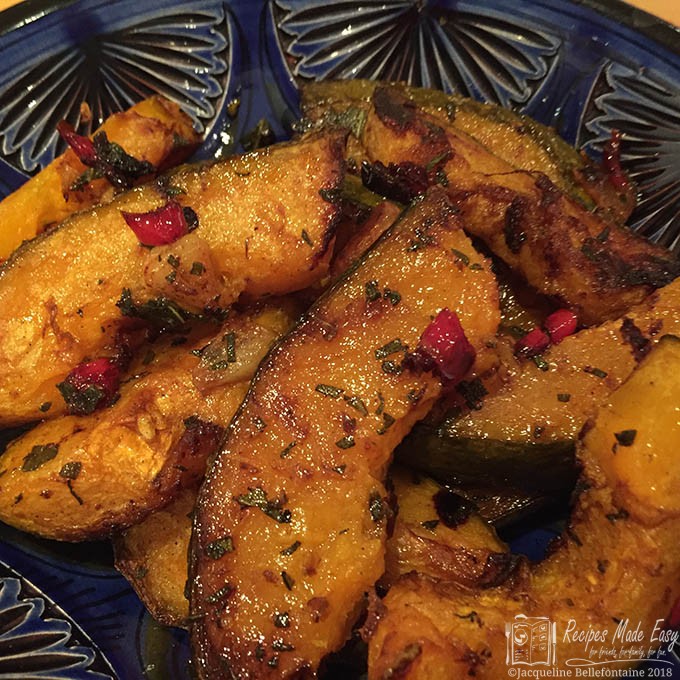 Seeing all those fabulous pumpkins and squashes on display has made me realise I must get on and share my recipe for roast pumpkin with you. Served with roast chicken it turned Sunday roast with the family into an ocassion.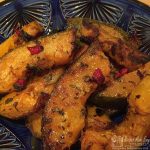 Roast pumpkin with chilli and sage
Print Recipe
Pin Recipe
Save Recipe
Saved!
It's worth taking the time to fry the pumpkin first to get a beautiful golden caramelised colour, then finish the cooking in the oven until tender.
Ingredients
about 600g pumpkin

half a medium sized pumpkin

40

g

butter

2

tablespoon

rapeseed or olive oil

2

cloves

garlic

sliced

1

red chilli

seeded and sliced

1

tablespoon

chopped fresh sage or

1

teaspoon

dried sage

salt and freshly ground black pepper
Instructions
Preheat the oven to 190℃/180℃ fan/gas mark 5. Scoop out the pumpkin seeds, then cut the pumpkin into slices and then into manageable sized pieces.

Heat the butter and the oil in a large frying pan and add the pumpkin, cook over medium high heat until the pumpkin is golden and beginning to caramelise around the edges.

Add the garlic, chilli, and sage and continue to cook for a few minutes, turning the pies frequently before transferring to a baking tray. Drizzle any remaining butter and chilli mixture over the top of the pumpkin. Season with salt and pepper.

Roast for 20 –30 minutes or until tender.
Notes
Not suitable for freezing.
But if you do have any leftovers, reheat in a pan and stir in a little cream or extra butter, stir into cook pasta for a simple pasta supper.