As a wet January draws to a close I am sharing 4 winter soups perfect for warming you up on a cold damp day. Plus you will find the #CookBoogShare Linky for week 4.

January in a nutshell
Welcome to my first #CookBlogShare post of 2020. Now that I am hosting #CookBlogShare on the last week of each month, it gives me a chance to look back and share at what I have done on my blogs this month.
This year I decided to give myself a break from creating new content for both Recipes Made Easy and Only Crumbs Remain during January and to instead concentrate on updating some of my older posts.
Since starting Recipes Made Easy back in late 2015, I have found it not just a case of writing a recipe, post it and forget. Like many others I have found it is a journey during which I am constantly learning and improving and hence the need for some updating.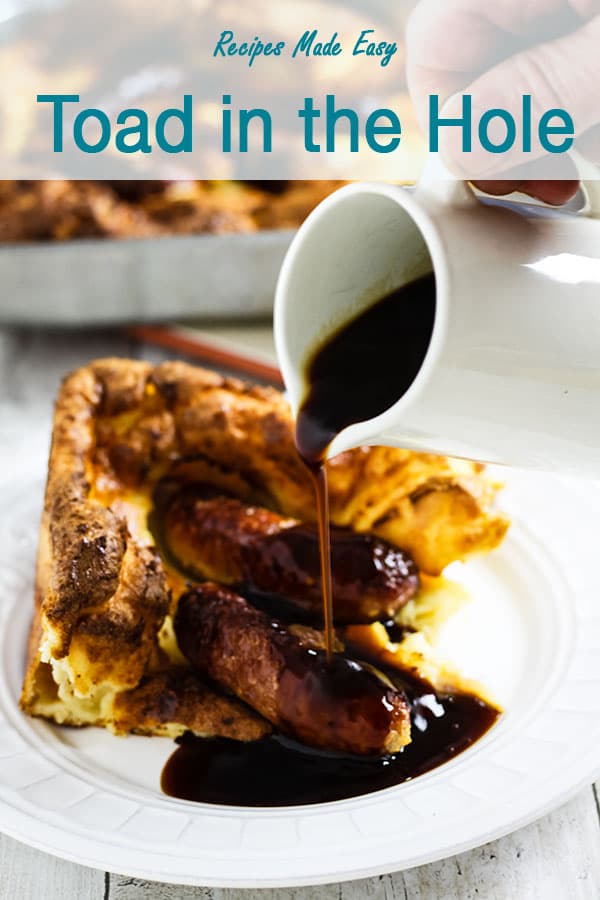 Here on Recipes Made Easy, I have updated my Toad in the hole, Vegetable and lentil bake, Homemade fruity chutney and an Orange and stem ginger pudding. All recipes that are perfect for this year.
Last week marked the anniversary of my moving Only Crumbs Remain over from blogger to wordpress after taking it over from Angela when she decided to give up blogging. I have loved having had the opportunity of taking it on and slowly making it my own even though it has meant so much extra work.
This month on Crumbs I have fully updated posts for Vegan Meringue Kisses, Vegetarian Pork Pies, Chocolate and Orange Upside down cake and Chocolate Orange steamed puddings as well putting a few more recipes into Recipe cards which is the 1st step on updating Angela's old posts.

And now welcome to #CookBlogShare 2020 – the weekly link party where we share recipes, comment on each other's recipes and generally enjoy all things food. If you've got a recipe to share, this is the place to do it! and to get us started here is my round up from last weeks linky.
Winter soups
Weatherwise January has actually been pretty mild here in the UK but boy its been a wet month. I don't know about you but it feels to me like it has barely stopped raining all month.
Looking at last week #CookBlogShare (Thank you Helen from Cooking with My Kids for doing such an excellent job guest hosting) the thing that jumped out at me from the recipes linked were the soups. And while soup can be enjoyed at any time of the year it is absolutely perfect for winter and just right for wet days.
Best Vegetable Soup Recipe

So I'm kicking off with this Best Vegetable soup from The Gluten Free alchemist Kate describes it as
/Thick and wholesome, this roasted vegetable soup may be one of the best and most versatile soups you will ever make. The recipe is a keeper. And although it does need time to cook slow, so that the flavours deepen and mingle (and some basic equipment to cook and blend), it actually requires very little skill.
Best of all it can be made pretty much from whichever vegetables that you have to hand from fresh vegetables to left overs.
Stuffed red pepper soup

Wow this stuffed red pepper soup from Lou's Kitchen Corner looks one mighty fine and hearty soup. I felt Lou was a bit harsh on the traditional stuffed red pepper
It's usually marched out as a classic vegetarian dish… to their great disappointment. And even the meat-lovers version means you just dig into the pepper, gauging out the lush, tomato-y lamb. The pepper casing usually just gets discarded and lies on the plate looking a little dejected.
But I so get where she is coming from and it certainly does look like a good wholesome meal perfect to make when you want a simple but satisfying midweek meal
Red Cabbage Winter Soup
Or you might like to try this red cabbage winter soup from Everyday Healthy Recipes.

This chunky red cabbage soup contains typical hearty winter vegetables including carrots, celeriac, potatoes, leek and spinach. Herbs add freshness and complexity of flavour.
Ham and Potato Soup

Finally, we have this ham and potato soup from Anderson and Grant which can be ready in just 20 minutes.
Not only is this soup delicious, but it could seriously not be any easier to make and takes almost no ingredients at all. It makes a perfect quick weekday meal served with some crusty bread and can be reheated for lunch as well!
It reminds me of the soups my dad use to make and makes me hungry just thinking about it.
For more soup ideas and tips check out my Souper Tips for Tasty soup.
#CookBlogShare 2020 week 4
Non-bloggers – skip to the bottom of the page and click on the thumbnails that catch your eye to take you to the website where the recipe can be found. Remember they will be added to as the week goes on, so don't forget to pop back and take a look again later.
Bloggers Linking up this week?
It is easy to link up and you can link up any foodie posts you have. Both old and new posts are welcome as long as they have not been linked to #CookBlogShare before. All you need to do is:
Link up a recipe or foodie post by clicking the blue 'add your link' button below and following the instructions. You can link up to 4 posts.
Add a link from your post back to this post (so everyone else can find it and link up too!) and/or add the NEW #CookBlogShare badge to your post (Code below – for WordPress copy and paste the code below into the text view of your post or a custom html block if using Gutenberg).
Comment on some of the other recipes linked up here (at least 2 for each link added but the more you can the better) and generally share the love with a bit of social media action!
Plus comment on either this post or one of the posts labelled HOST in the linky.

Just to remind you, by joining in you are giving the #CookBlogShare hosts permission to use your pictures in a roundup and on social media if your recipe is selected as one of our favourites!
Don't forget to add #CookBlogShare to your Instagram post and check out/comment on what others are posting on the #CookBlogShare feed.
You can also post your recipe on the Cook Blog Share Facebook Page.
I will visit every post linked up, pin the recipes to our #CookBlogShare group board and tweet the recipes.
If you wish, you can tweet me a link to your recipe @recipecrumbs as well as (if you have room on the tweet!) my co-hosts @lostinf00d using the #CookBlogShare hashtag and we will retweet all that we see. Although if I'm totally honest I'm not that active on Twitter.
I will also comment on as many recipes as possible Most times that everyone but sometimes life gets in the way. Even if I do not have the time to comment on every post please rest assured, we really appreciate you taking the time to link your recipes and share others. We love having you as part of our fabulous #CookBlogShare community.

SO, IT'S OVER TO YOU. I CAN'T WAIT TO SEE WHAT YOU'VE ALL BEEN COOKING!
The next linky will be on the 4th February 2020 at Crumbs and Corkscrews