Looking for some great recipes to use up all those juicy blackberries that are so plentiful at the moment? Try one of the 14 best blackberry recipes from my blogging friends. From traybakes to jam, desserts to chutney - I am sure there will be a blackberry recipe here that you just can not resist making.

14 Best Blackberry Recipes
With a bumper crop of blackberries on the allotment this year and having already made several blackberry dishes , I was wondering what to make next. Who better to ask for ideas than my food blogger friends? Of course they didn't let me down, so now I have a fabulous selection of great blackberry recipes to choose from and share with you. I really think these are probably 14 of the best blackberry recipes you will find.
So, if you haven't already picked your own, or been blackberry foraging, now is the time to do so. Then all that is left to do is decide which blackberry recipe to try first. Click on the links to read more and get the recipes.
Cakes and Bakes
Blackberry and Almond Tray Bake

I do love a tray bake - easy to make and perfect for picnics, coffee mornings, donating to a cake stall, or just to have in the cake tin at home. This Blackberry and Almond Tray Bake from Debbie at An Organised Mess looks so tempting I can almost taste those blackberries on a light crumbly almond base.
Blackberry and Almond Muffins

But the tray bake is only their family's second favourite blackberry bake. Their absolute favourite is Blackberry and Almond Muffins so easy her three junior bakers make them and love them in their lunch boxes or, if they make too many, they give them to their neighbours - lucky neighbours I say.
Blackberry Crumble Cake

Helen from Family friends Food made this fabulous blackberry and apple crumble cake after a recent competitive family and friends blackberry foraging trip to a local park. What a smashing cake they had to enjoy at the end of it.
Blackberry Oaty Traybake

Lucy, aka BakingQueen74 , also opted for a traybake. Describing her blackberry oaty traybake as "Not quite the same as a flapjack which is denser and more chewy, this is a light oaty cake with a layer of mashed blackberries through it", she suggests you might like to eat it for breakfast. Cake for breakfast - I like your way of thinking Lucy!
Apple and Blackberry Vegan Scones

Catering for special dietary requirements? Midge from The Peachicks Bakery Apple and Blackberry Vegan Scones are dairy, egg and soy free and suitable for anyone following a Vegan diet. I like scones made in the round like this. So much easier than all that rolling and cutting out individual scones.
Blackberry Brownies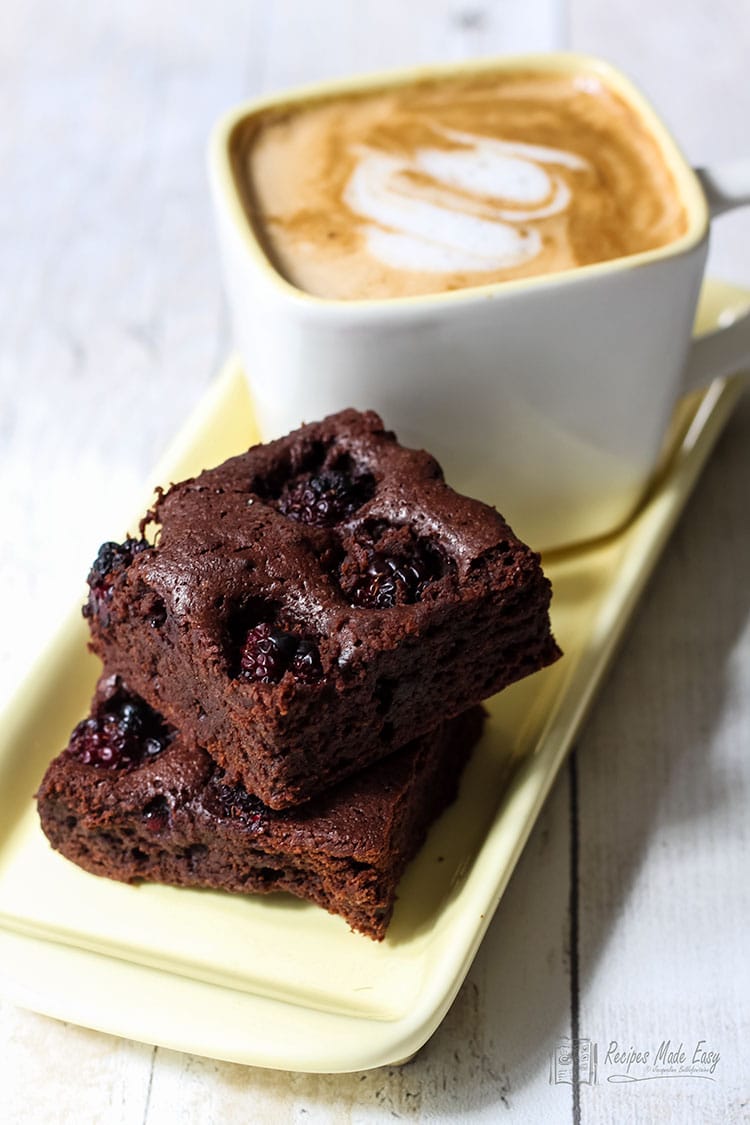 My very own blackberry brownies make a delicious treat served with coffee. Moist, squidgy, and delicious they have proven to be a very popular bake.

If this vanilla cake with blackberry buttercream from Lucy at Supergolden Bakes is not the prettiest blackberry cake you will ever see, I'm not sure what is. Lucy also includes a short video so you can see how she achieves such beautiful results.
Blackberry and White Chocolate Iced Finger Buns

Blackberry and white chocolate sounds like a winning combination and these blackberry and white chocolate finger buns from Angela at Only Crumbs Remain look the business. (I love the name of Angela's Blog - just saying!)
Desserts
Blackberry Sorbet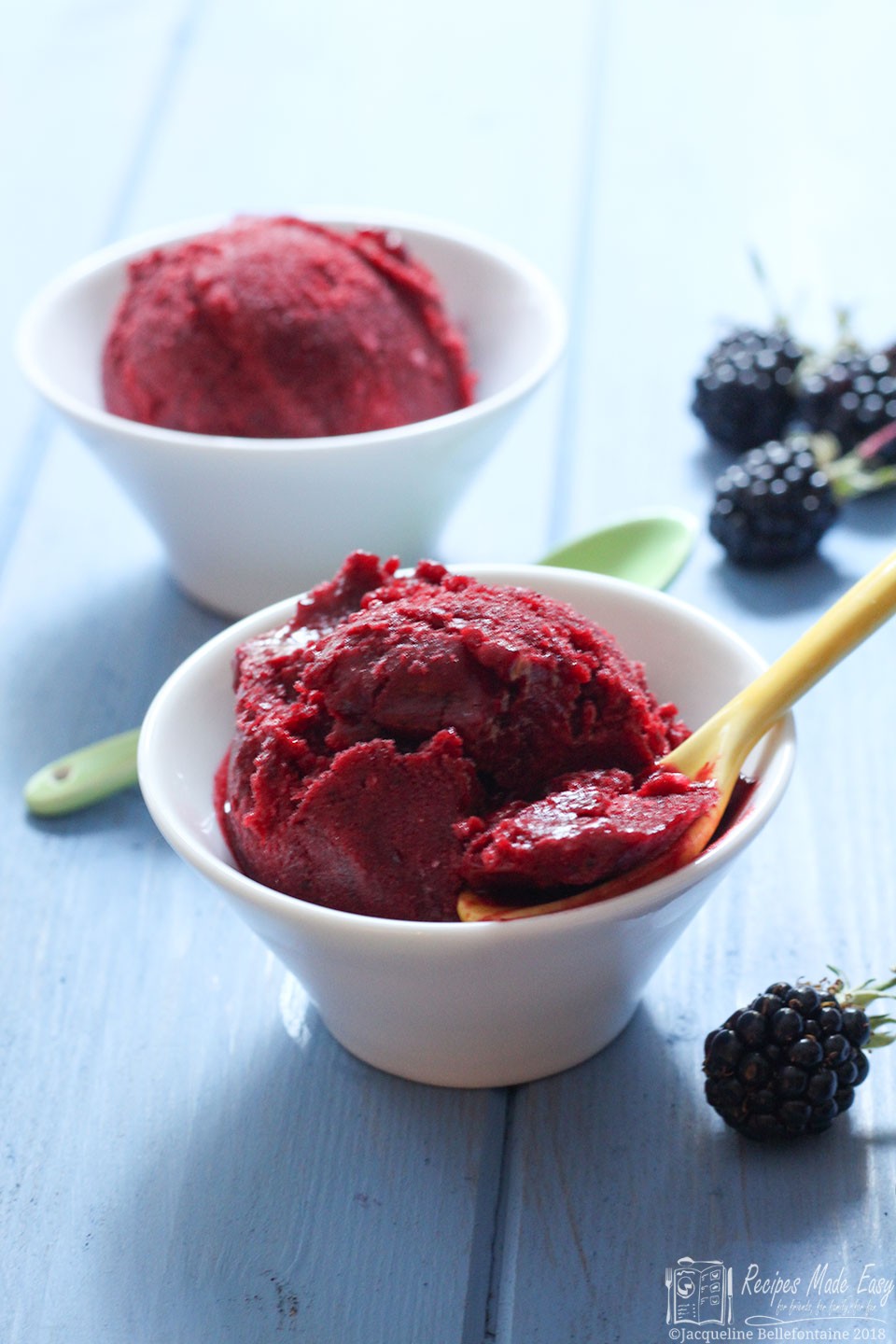 Looking for a blackberry recipe which doesn't involve baking? Then my blackberry sorbet could be just what you are looking for. Easy to make and refreshing. A delightful end to a late summer meal.
Pear and Blackberry Frangipane Tart

On the subject of late summer meals, this pear and blackberry frangipane tart is another delicious recipe form Only Crumbs Remain and would make a fabulous dessert too.
Blackberry Clafoutis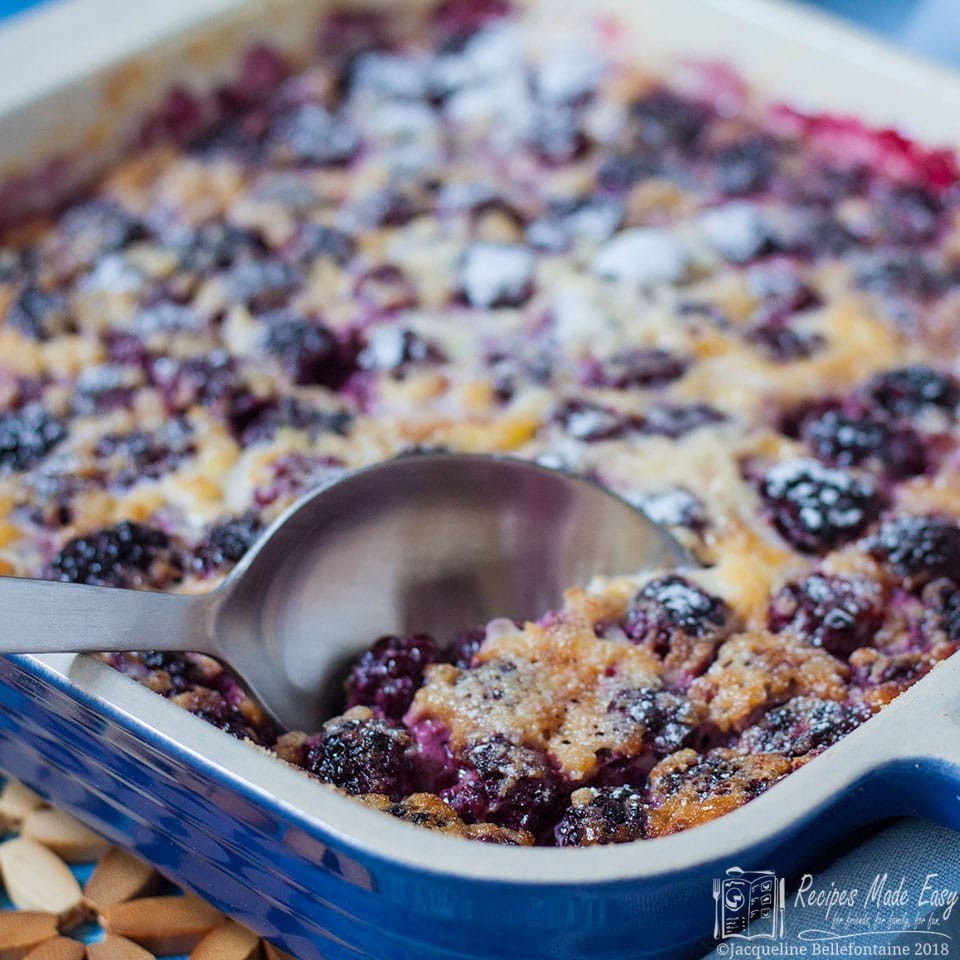 as would my blackberry clafoutis.
Blackberry and Apple Crumble

No round up of blackberry desserts would be complete without everyone's favourite blackberry and apple crumble and this recipe is from a Farmersgirl kitchen.
Preserves
Blackberry and Apple Jam

Like me, Camilla from Fab Food 4 All does a fair bit of jam making and her easy blackberry and apple Jam would be a great way of using up a glut of blackberries.
Blackberry Chutney

I have not made blackberry chutney before and as I have already made quite a lot of Jam this year, I think I will give this recipe from Heidi at Heidi Roberts Kitchen Talk a try with some of my blackberries. You can never have too much chutney and of course it makes a great foodie gift.